Reading should be an amusing experience and not something we feel forced to do.
That's why I created this Reading Challenge; as a tool to inspire anyone, especially the little ones, to read a little more!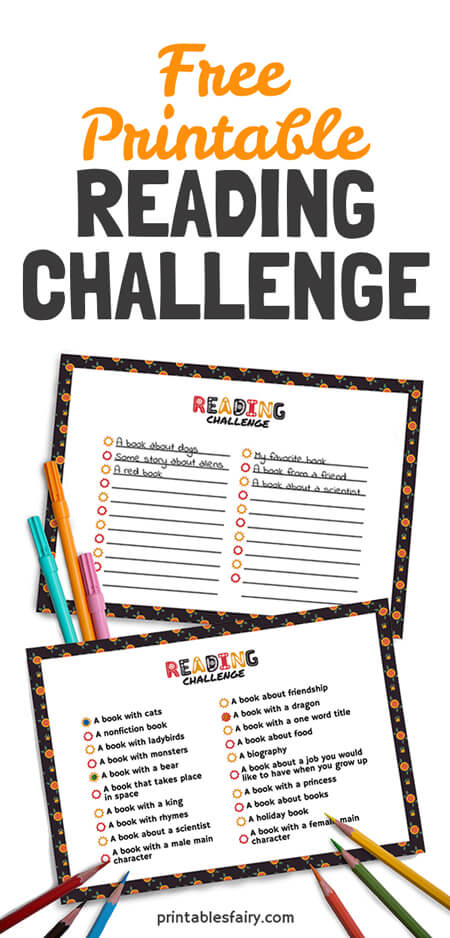 At home, we are not fans of reading logs.
We think they transform reading into a task, like a burden rather than a fun activity, and nobody likes that!
In fact, as this article from The Atlantic states:
Students assigned the mandatory log showed diminished interest in recreational reading.
We believe it is better when we can choose what we want to read and when to do it.
We also believe that reading is an activity that brings our family together, it helps us bond and has a great influence on kids school development.
READING CHALLENGE
This Reading Challenge was created with all that in mind and is just an encouraging tool for those days when we really don't know what to read.
It is perfect for anyone, from babies to grannies.
The list doesn't include specific titles, but topics so everyone in the family can choose its favorite book around it.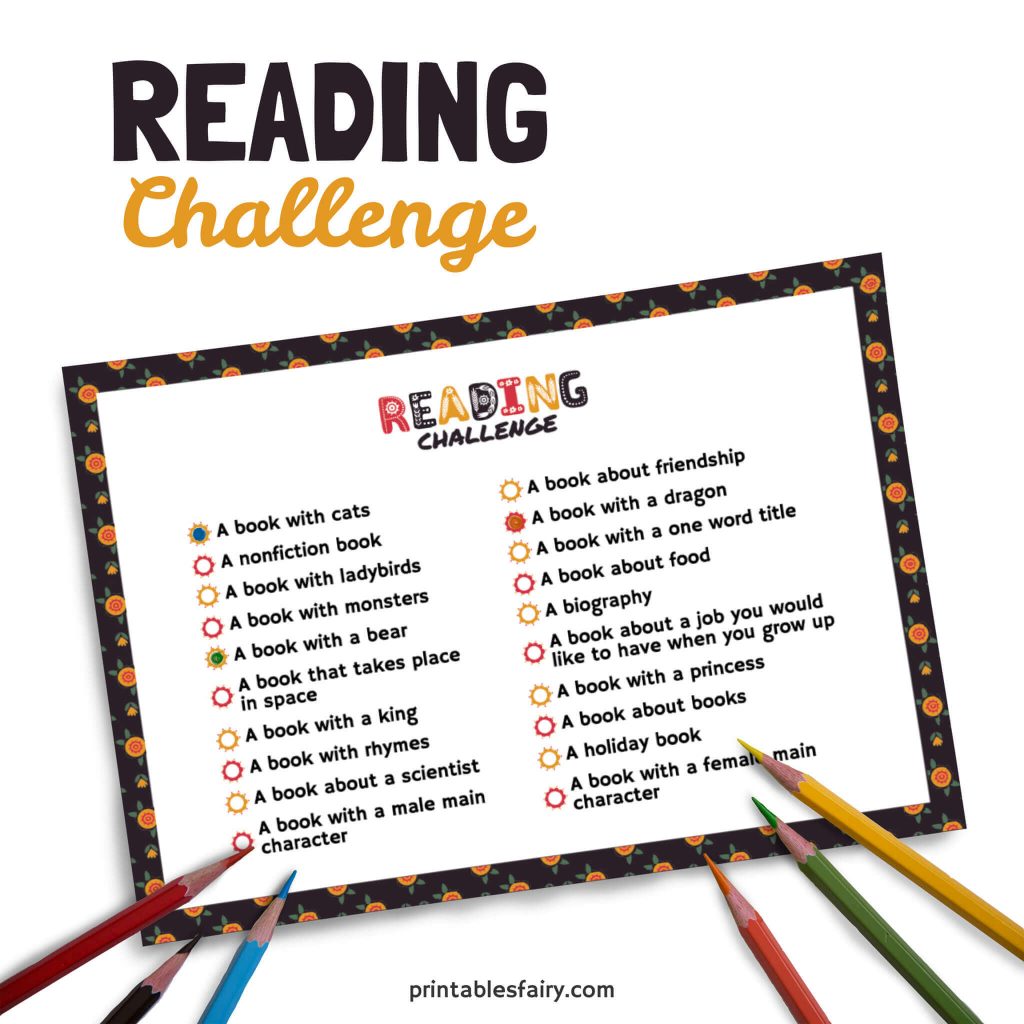 I also made a blank template that you can print and let your kids (or the entire family) select general topics to read about.
Another option is to let everyone have their own Reading Challenge with topics that match their own interests. This will make it even more enjoyable!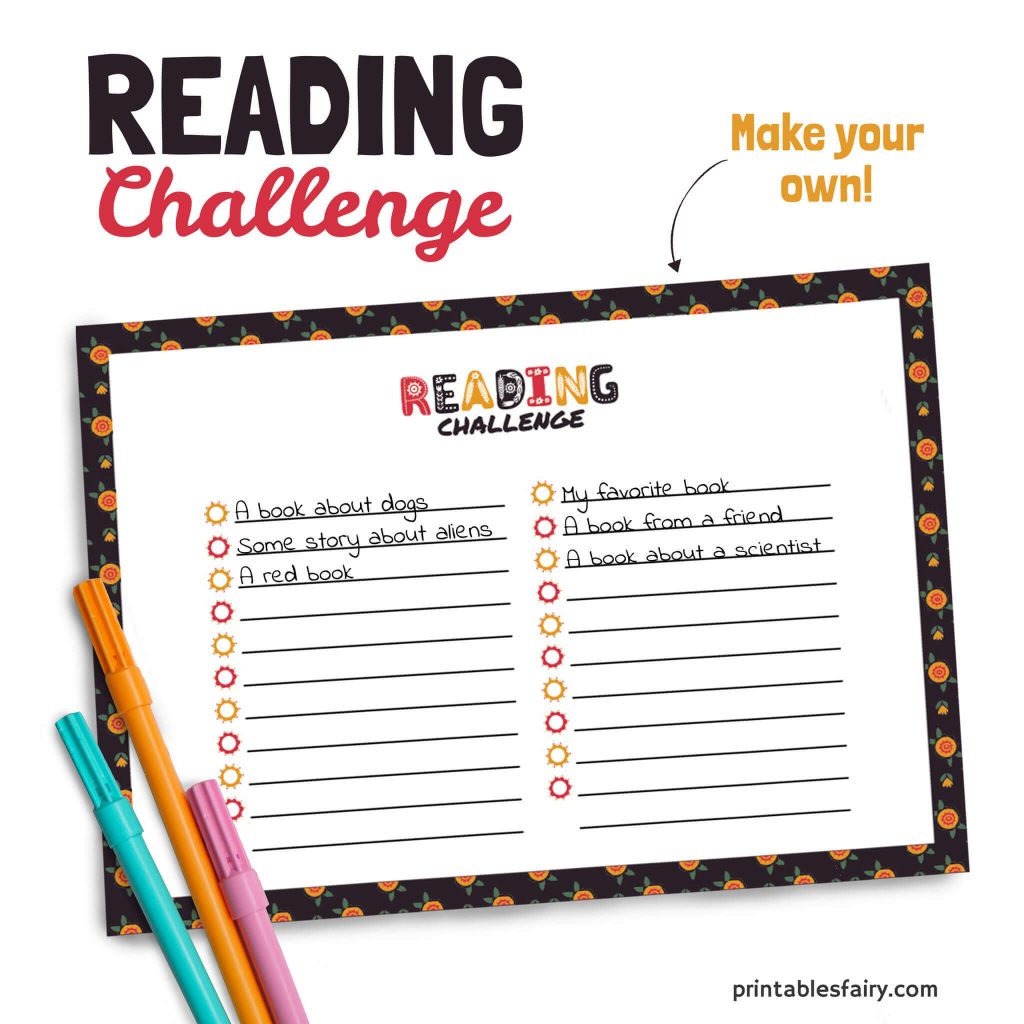 A Reading Challenge completion certificate is also available.
You can use it if you are doing a Summer Reading Challenge with multiple kids. The little ones enjoyed this a lot and want to do it again this year!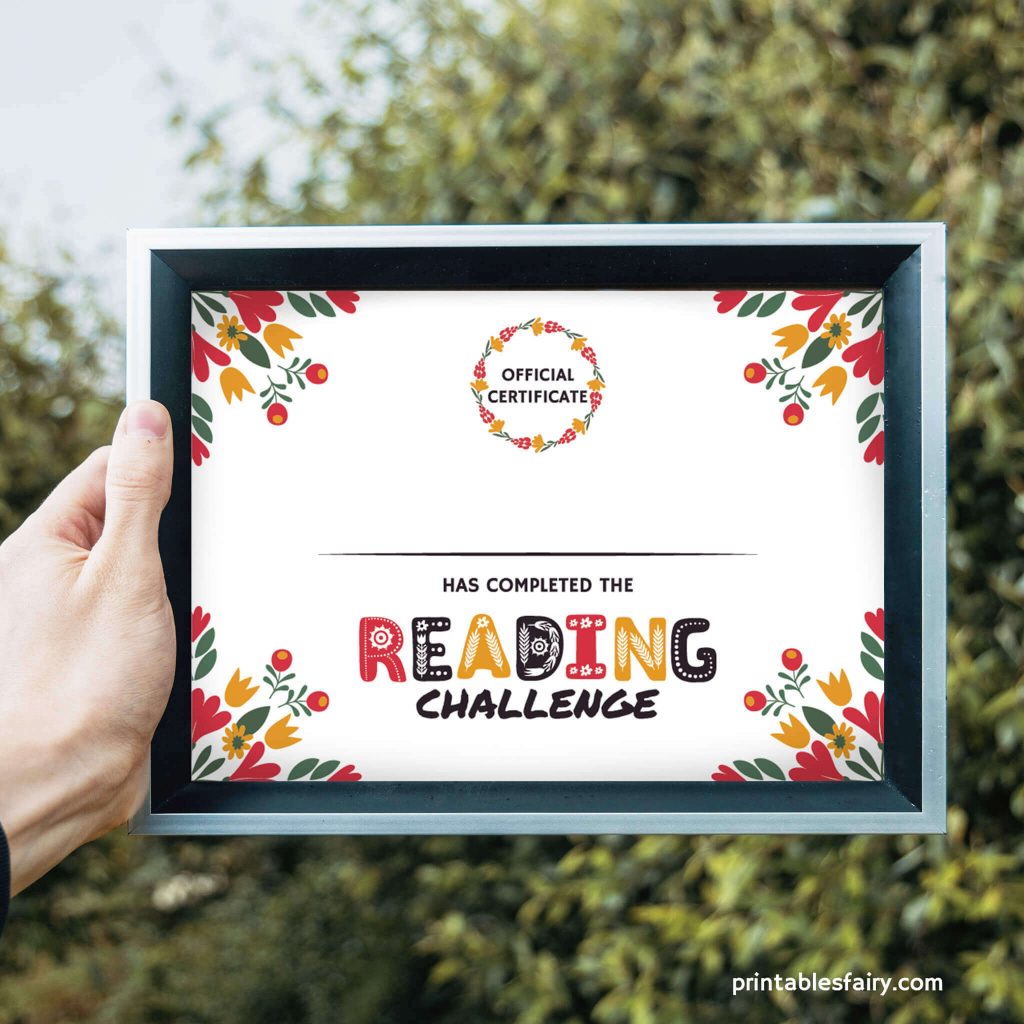 QUICK TIP: Always highlight the fact that there is no rush in finishing the challenge and remind your kids that once they are done, they can always start again.
As you might know (if not, get to know me a little better here), I can't see the little ones every day. Something that has worked well with us is to read books by ourselves around one topic for one week, and on the weekend we talked about the books we have read and picked our favorites, as we did with the Cat Books.
We also like to make other fun activities around the topic that we are reading, like this cat printable activities. Most of my little ones are preschoolers so I create some printable activities beforehand with them in mind.
Each kid has a binder with all the activities they have completed. I also made a printable Reading Challenge Binder Cover just in case you want to implement some extra activities for your own kids too.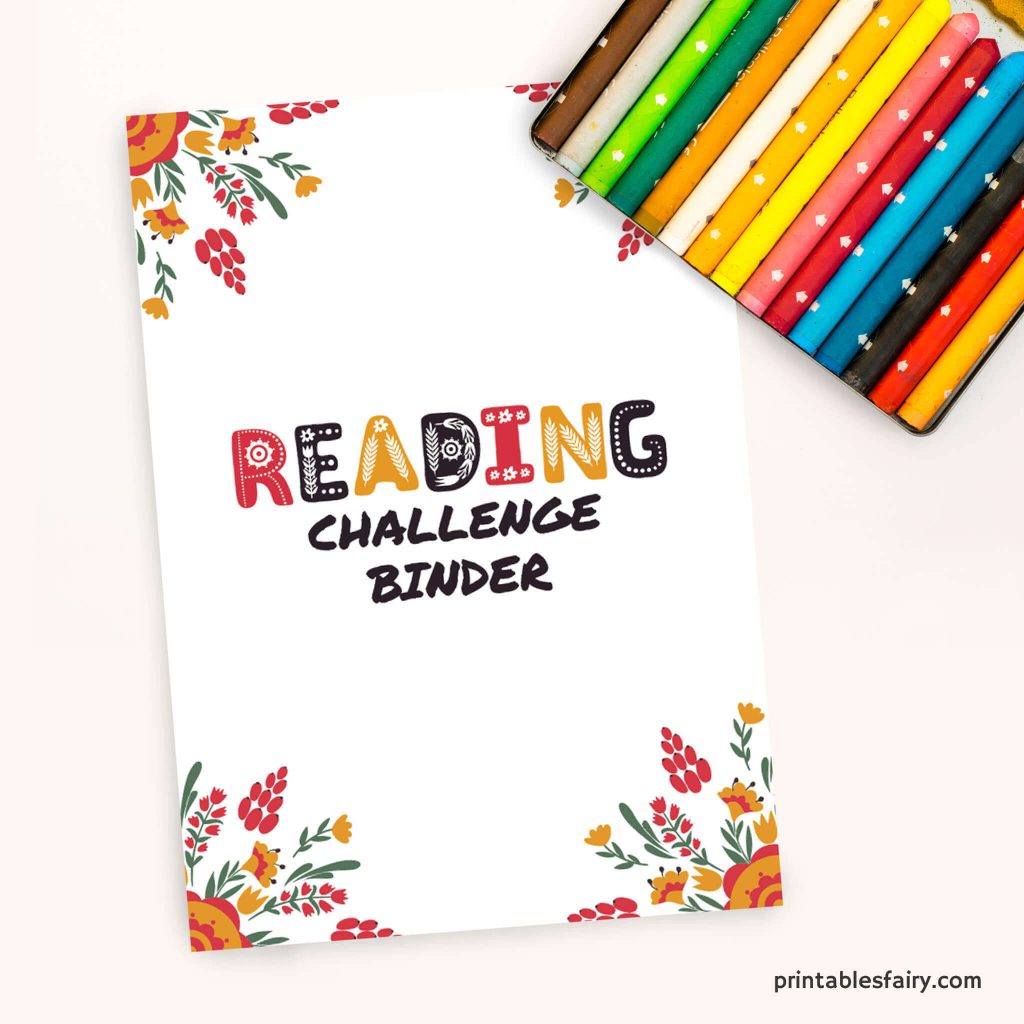 Remember, reading should not be forced. It is an activity that we should enjoy and practice without expecting anything back.
If the entire family is involved, the younger kids will feel more encouraged to do so. If they see that you enjoy reading, they will want to do the same.
Download these printables and start your own Reading Challenge today!
DOWNLOAD THE READING CHALLENGE
Books you can read With the challenge: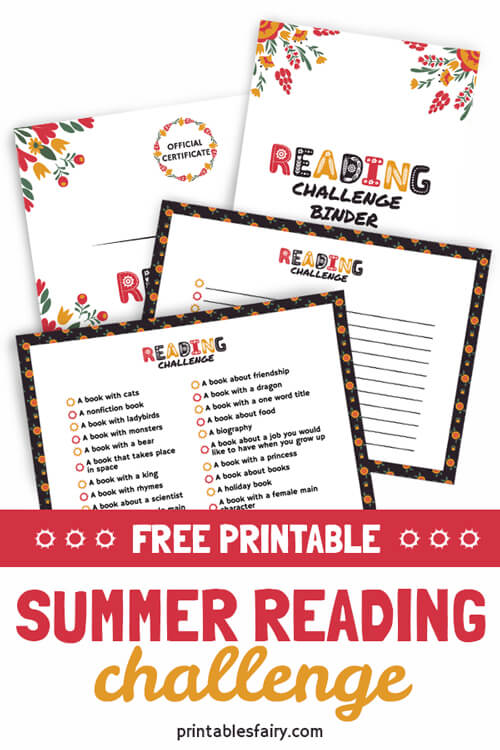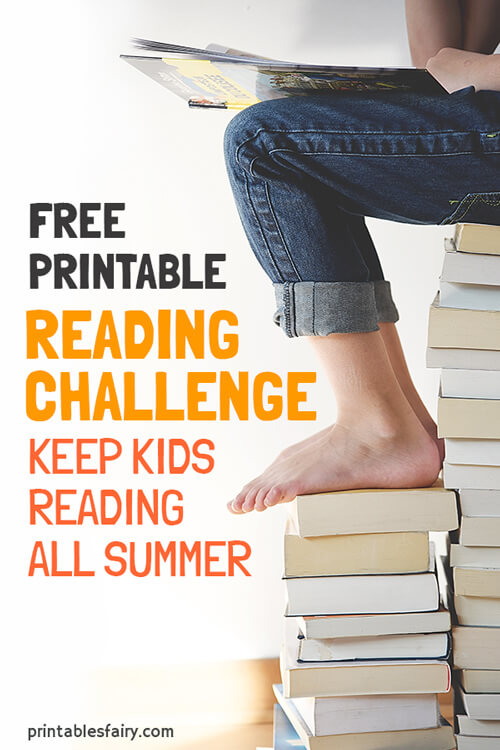 Summer Reading Challenge for Kids