I have to admit it, I am a sucker for rainbow activities. So, obviously, I had to create a rainbow-inspired game that everyone can enjoy!
This Roll a Rainbow game is a fun dice game that can be used in many different ways (more on that below) and is perfect for keeping your kids entertained at home or in the classroom.
There are 3 different versions included so that you can play with your toddlers, preschoolers, kindergarteners, or even older kids.
It's the perfect activity to add to your weather lessons, use in your math centers, practice colors with, or simply have a fun day inside.
You can also use it as a Summer boredom buster, to welcome Spring, or celebrate St. Patrick's Day.
The best part is that it can be used as a coloring page, a playdough mat, or as a sorting activity. Basically, you can play with anything you have handy. In this post, I'll show you how!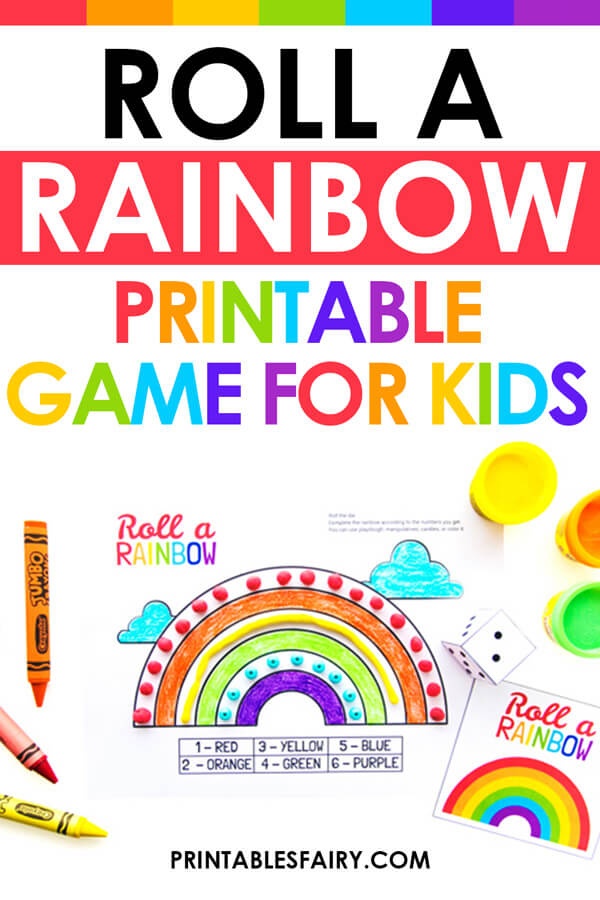 Roll a Rainbow Game Supplies
To play this rainbow game, you will only need some basic supplies:
One die. You can use a regular die and share it with all the players or print the page with the die included in the game to let everyone assemble their own dice.
Paper and printer.
Scissors and glue, only if folding your own die.
You will also need some coloring pencils, markers, or crayons, playdough, and some manipulatives, such as beads, tiny legos, pom poms, etc.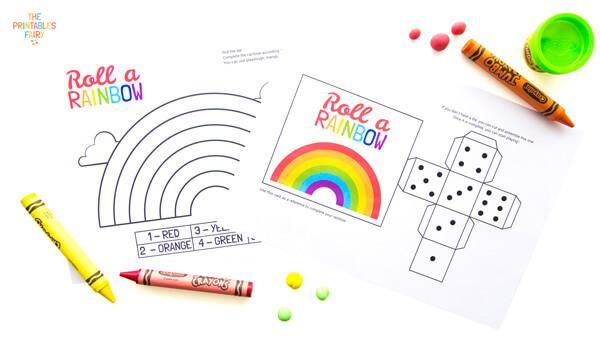 How To Play Roll A Rainbow
To get started, download the game here or at the end of this post.
You'll find three different versions of the rainbow page. The first one is entirely black and white, the second one is full-color, and the third one has the names of the colors in color.
Pick the ones that better suit your kids and print them on regular white paper.
Depending on how you are going to play, you can laminate it. If you are going to use it as a coloring page, you can print a new page every time your kids want to play.
You will also need a die. If you don't have one, you can print the one included with your download along with a rainbow game card that you can use to help your kids identify the colors of the rainbow.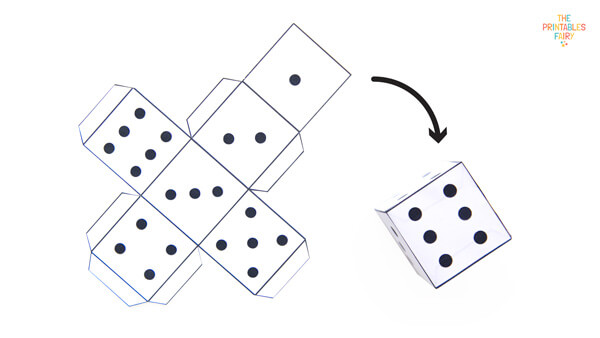 To play, let your kids roll the die and identify the color associated with the number they rolled.
Then, use the rainbow game card to see where that color goes and fill that space in.
For example, if you roll the die and get the number 3, you should fill the third stripe with something yellow.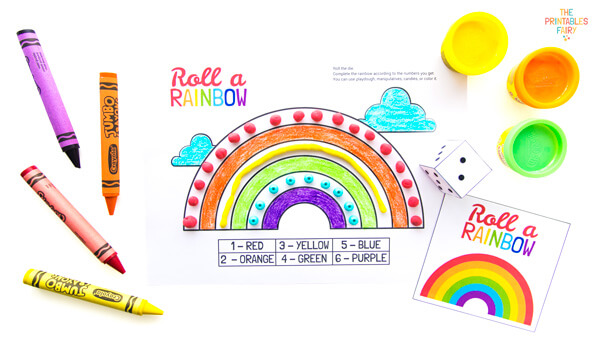 As you can see in the picture above, your kids can color the area, fill it with playdough balls or snakes, or put some manipulatives inside.
The game is completed once they've rolled every single color.
Roll a Rainbow Game Variations
Here are some different situations you should consider before playing:
If you are playing this game with a group, you can make everyone take turns to roll the die or simply have everyone roll their dice simultaneously.
You can select a winner by picking whoever completes the rainbow first.
If you don't want to select a winner, let everyone roll the dice at their own pace until they finish their rainbow.
If you only have one kid, you can let them play on their own with no pressure.
To make the game last a little longer, you can divide each stripe into multiple sections and just fill in one of those small sections every time you roll the die.
Roll A Rainbow Printable Game
Ready to roll a rainbow?
Click the link below to get your printable game and start having fun with your kids!
You can print it on A4 and US Letter sized paper and use it in your classroom, library, or home.
*Please remember that these printables are for personal use only. You may not sell, share, or distribute the files.
More Rainbow Printables:
If you love rainbows as much as we do, don't forget to check these printables: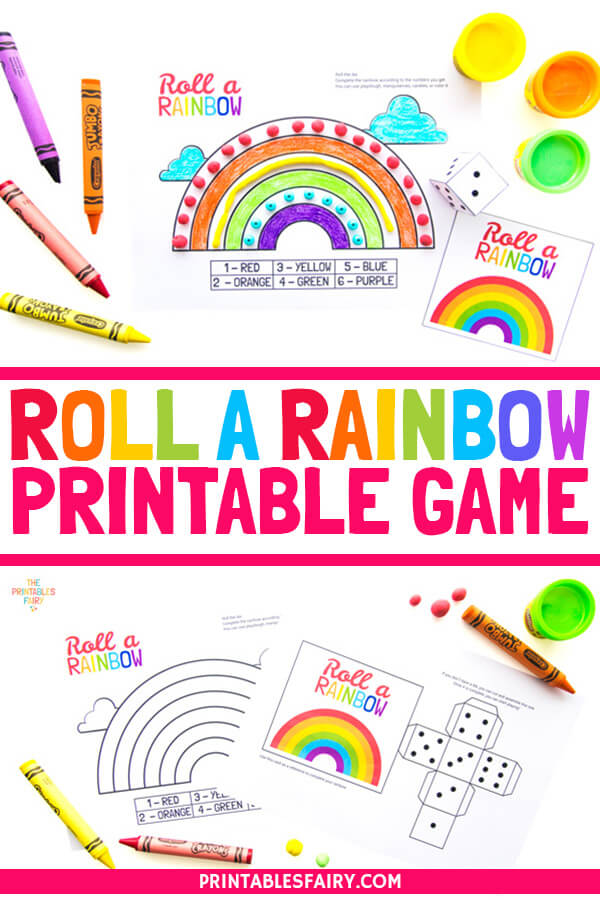 Printable Rainbow Game For Kids