What is a bunny without its carrot?
Last week I made this cute bunny bookmark, so today, I decided to make this carrot corner bookmark to go with it.
You can include both printable templates in your child's Easter basket.
They will be wonderful non-candy treats that can turn into a fun craft to keep your kids entertained even longer.
And in the end, they can keep using them in their daily readings.
These bookmarks also help develop cutting and fine motor skills, making them perfect for preschoolers (with a little help) and older children.
Easy, inexpensive, and useful! What else could you ask for?
Ready to add these adorable bookmarks to your reading collection?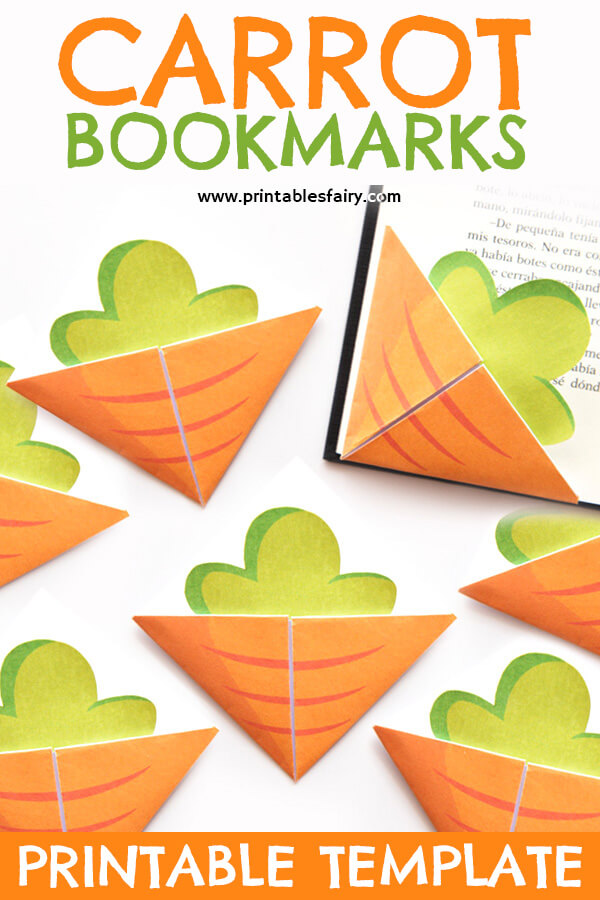 How to make an origami carrot corner bookmark
As always, I included a step-by-step tutorial with the folding instructions and a video that you can watch if you need to clear up a particular step.
To make these cute carrots, you will need materials that you might already have at home, such as:
Paper
Printer
Scissors
Glue Stick
And, of course, our Printable Carrot Bookmark Template that you can find at the end of this post.
Let's hop into the folding tutorial!
How to make a carrot corner bookmark – Tutorial
Print your carrot bookmark template and cut it out.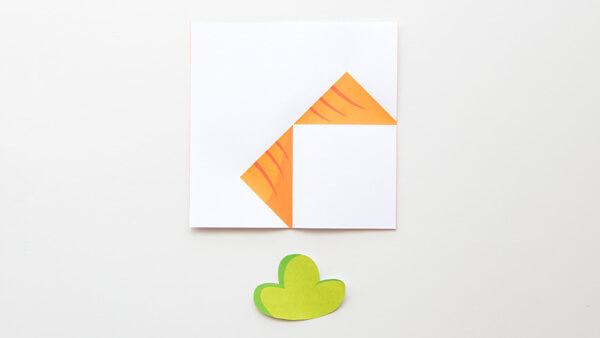 Take the square paper and fold it into a triangle making sure the carrot stays on top.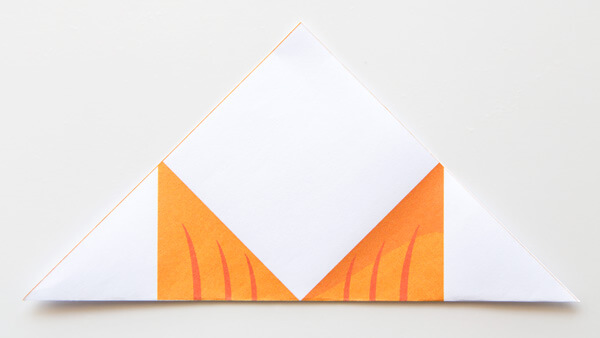 Turn the triangle over.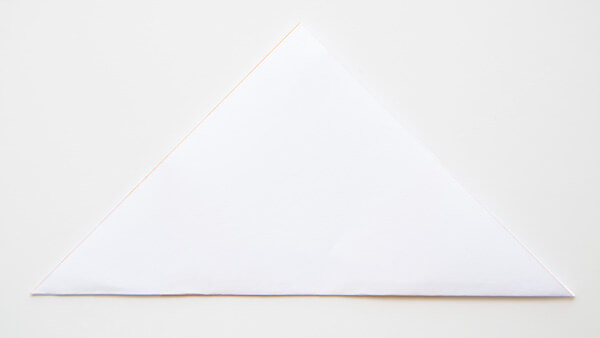 Fold the top corner down to the bottom (only the top layer).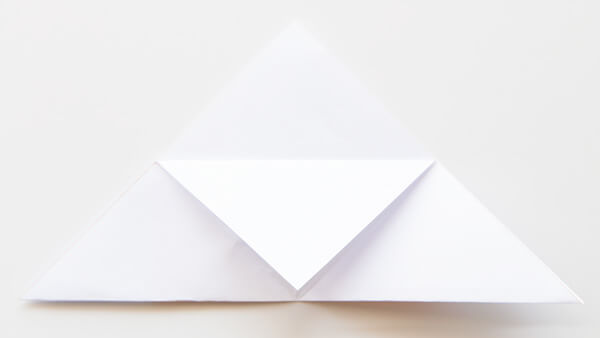 Fold the left and right corners of the triangle up to the top corner.
Tuck both flaps into the pocket and flatten your bookmark.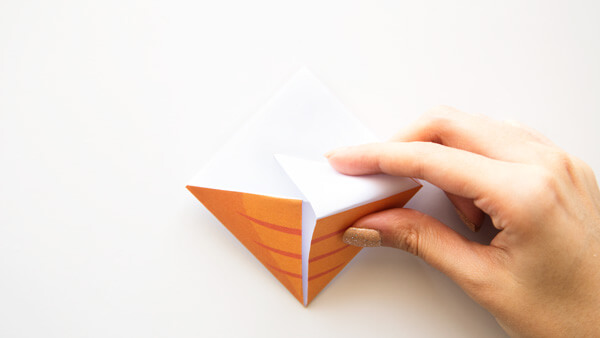 Glue the leaves behind the pocket.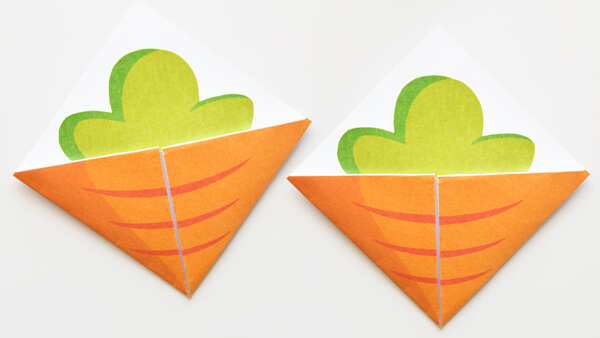 The carrot corner bookmark is now completed, now it's your turn to make your own.
I'm rooting for you!
How to make a carrot bookmark – Video
If you want to make more fun crafts like this, Subscribe to my YouTube Channel.
Carrot Bookmark Template
You can make these carrot corner bookmarks along with 3 others (Bunny, Chick, & Lamb) by getting our Easter bookmark templates.
Click the link below to check them out.
GET THE CARROT BOOKMARK TEMPLATE
*Please remember that these printables are for personal use only. You may not sell, share, or distribute the files.
More Easter Bookmarks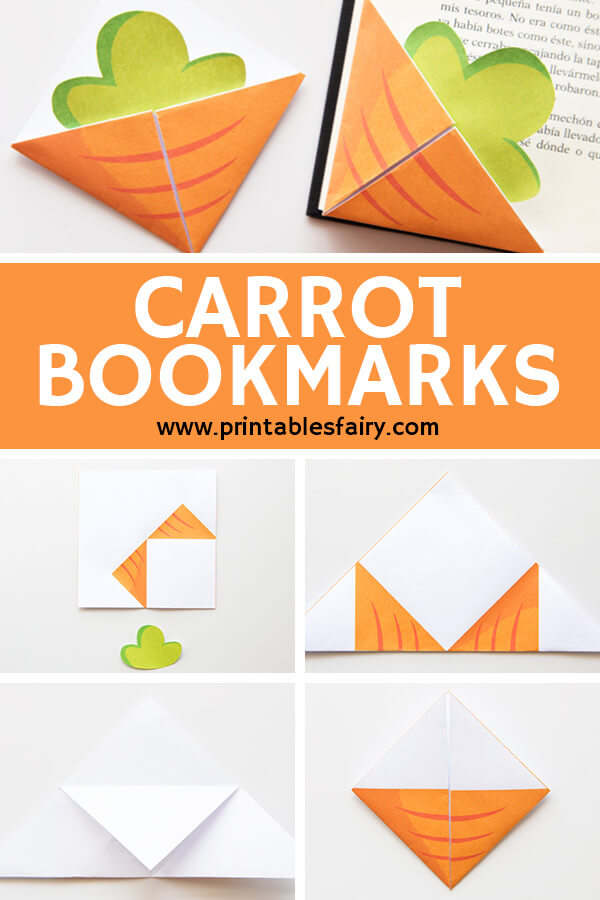 Easter Carrot Bookmark Craft