It's time for another bug bookmark design!
I've gotten many requests for a dragonfly corner bookmark that I definitely had to make one for this summer.
You might already know this, but I love making bookmarks with kids as it always encourages them to read right after they finish crafting.
And who doesn't like that, right?
If you are starting a summer reading challenge, these cute dragonfly bookmarks can be the perfect incentive to make your little ones excited about grabbing a book.
They are also a perfect addition to your summer camp craft list, summer-themed units, or bug and flower lessons.
Like all our other bookmarks, these ones are very easy to put up by kids of almost all ages.
All they have to do is cut, fold, and glue. Super simple!
I can guarantee that they will have lots of fun crafting them and would even want to make more to gift them to their friends.
In this post, I'll show you how to make these dragonfly bookmarks with our printable template (which you can get by clicking the link at the end of the post).
Let's fly into it!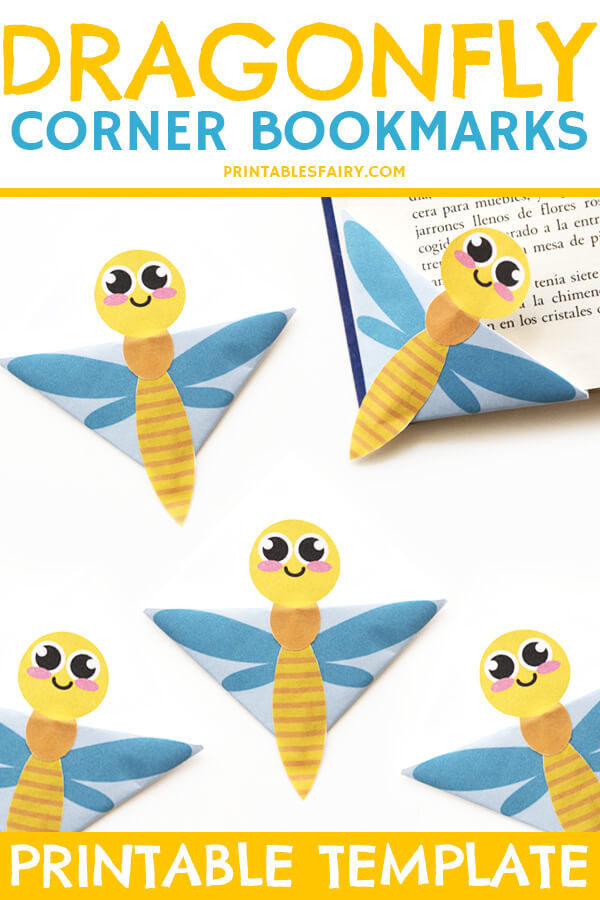 How To Make A Dragonfly Corner Bookmark
If you already know how to put up a basic origami corner bookmark, then you might not even need this tutorial.
But if this is your first time, then these step-by-step instructions will come in handy.
There is also a video tutorial where I assemble one of these dragonflies. You can find it right under the written instructions.
I promise it's gonna be very easy!
Lets' start with the supplies.
Materials
You will need a few supplies to make these bookmarks:
Dragonfly bookmark template (Get it here or at the end of this post)
Regular white paper
Printer
Scissors
Glue
Dragonfly Bookmark Instructions
Print your template on regular white paper and cut it out.
Place the square on a flat surface and fold it in half diagonally. Keep in mind that you must keep both wings on the same side, as shown below.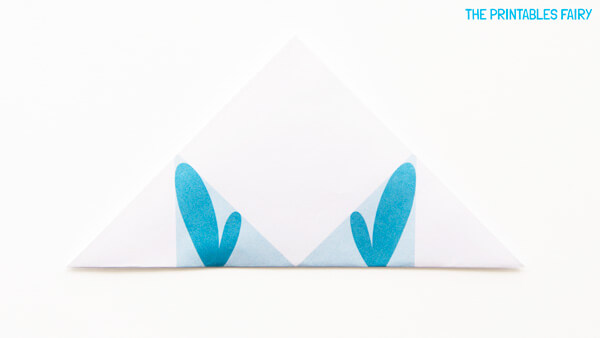 Flip your triangle over to make the wings face down and fold the top point down to the bottom edge.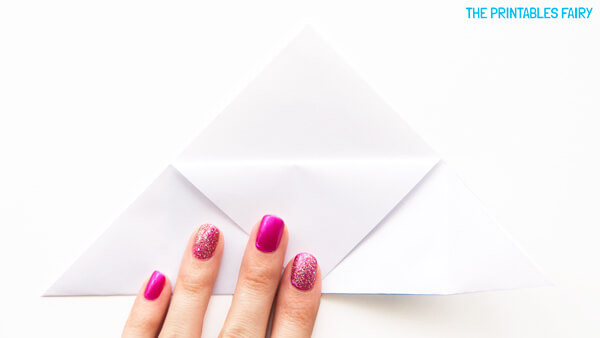 Fold the right and left corners up and into the triangle. This will create a pocket to insert your pages into.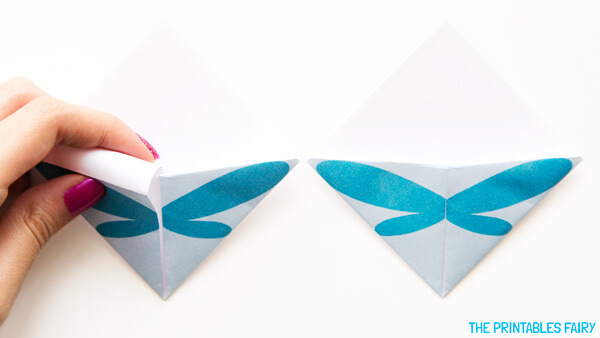 Glue the body and face of your dragonfly on top of the bookmark.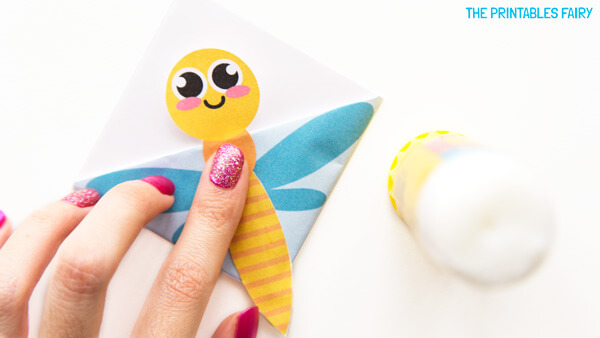 Your dragonfly corner bookmarks are looking fly! Ready to save your place.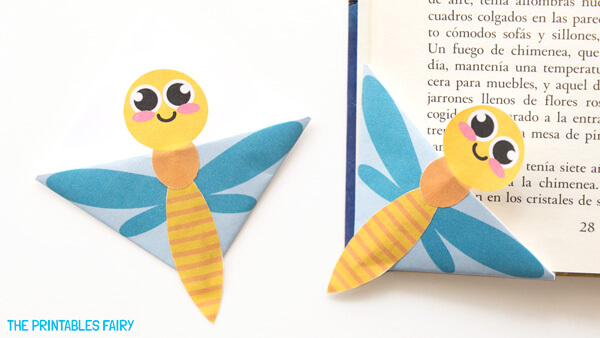 Video Tutorial
This video tutorial shows you how to fold these dragonfly bookmarks in the best possible way.
You can pause and take as much time as you need on each step.
Or you can watch this exact same tutorial on my Youtube channel. Just click here.
Dragonfly Bookmark Template
Did you like this bookmark?
We think it's perfect all year round, but particularly useful around Spring and Summer.
That's why I bundled it with 3 other cute bug bookmarks that are perfect for the occasion.
Get the dragonfly bookmark template, and three others, by clicking the link below!
*Please remember that these printables are for personal use only. You may not sell, share, or distribute the files.
More Bug Bookmarks
Are you a bug lover? Check out these other bug bookmarks for kids: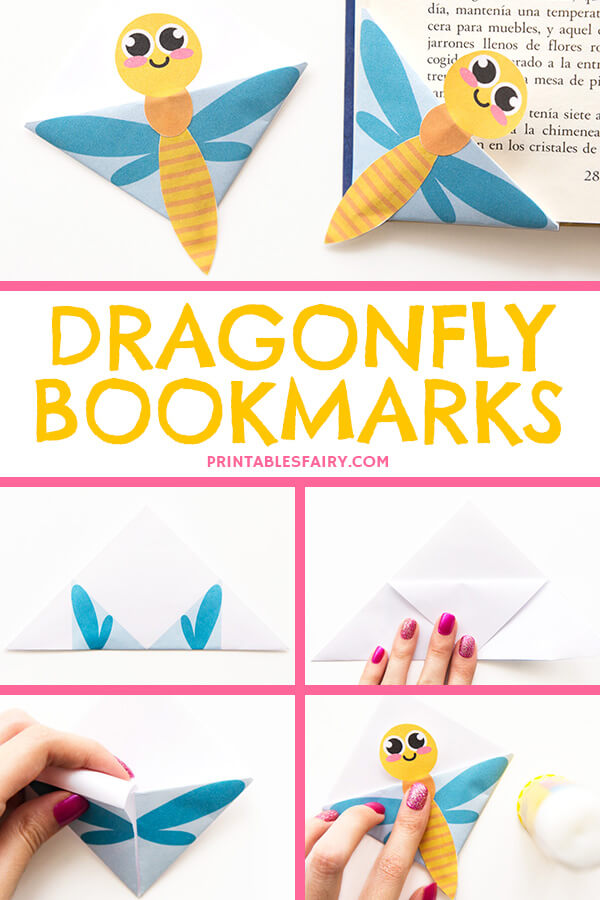 Paper Dragonfly Corner Bookmark