Printable Gratitude Tree
Introducing a gratitude activity into your routine is an extraordinary tip to raise grateful kids. In the long run, it will become a habit and who knows, maybe, a family tradition too.
This Gratitude Tree is the perfect activity for your children.
It helps them visualize the things they are thankful for, and understand why they are so important.
It is also a great resource to start talking about gratitude with your youngest kids. Introducing this concept is particularly important because being grateful can improve their health, their emotional life, and their social life according to science.
This gratitude tree teaches children to appreciate the people in their lives, be grateful for the things they have, and be mindful of every little thing around them.
It is also a wonderful Thanksgiving Activity focused on expressing gratefulness towards everything we have.
You can use it as a Thanksgiving countdown calendar too.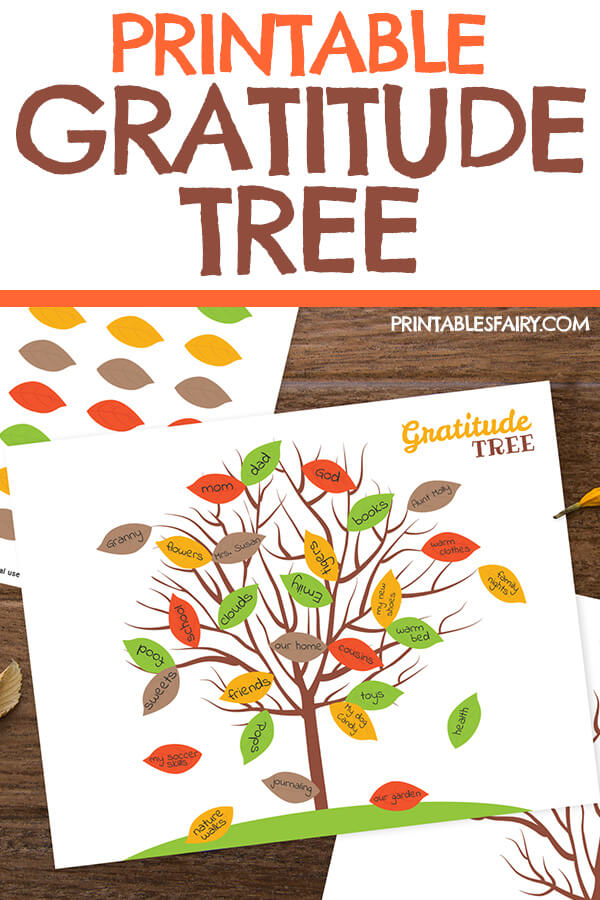 What do you need
The printable gratitude tree (available here or at the end of the post)
Paper & printer
Scissors
Glue
Markers or pens
How to create your own Gratitude Tree
1. First, decide how many Gratitude Trees you want to put up.
You can make a family tree, or let everyone make their own. Print the necessary copies.
Print your leaves too. We used just one page to build two different trees. Take that into consideration when printing your own leaves.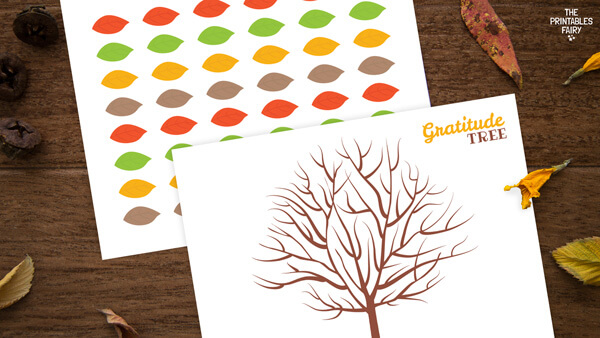 2. Cut out each leaf. Let your children cut their own if they are able to.
3. Arrange your leaves on the tree and glue them.
4. Write something or someone you are thankful for on each leaf.
You can do them all at once, or one every day if you are counting the days for Thanksgiving.
If you'd like to save this craft on your keepsake and bring it out every year, print the tree page on cardstock and laminate it.
Or print it on regular paper and frame it. This can also be a nice way to display your tree at home and remind everyone of their answers.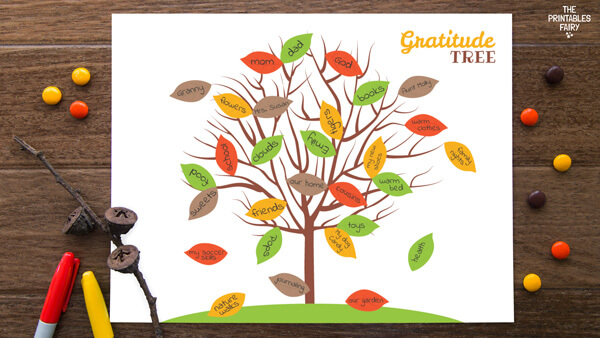 Lessons from the Gratitude Tree
Use this opportunity to talk with your children about all those things they are thankful for.
Remind them that some of your commodities are not there for everyone else. Use this moment to think about the people that might be struggling and what can you do to help them.
Talk about the people they are grateful for. Make questions like: What do they do? Why do you appreciate them? How can you acknowledge them?
Talk about things in nature that we couldn't live without and what can we do to save our resources.
If your children struggle to get more ideas, help them think of their own qualities first. Then, make them remember their closest family, friends, and teachers.
Talk about the things around them at home, in your town, or at school.
Help them reflect on the things they like to do, the food they like to eat, the places they like to visit, and the things they have learned recently.
I'm sure a lot of ideas will come up during this process. And it will make you understand your kids better while bonding with them.
We love this activity because sometimes we tend to take things for granted and it helps us remember to be thankful for all of our blessings.
Printable Thankful Tree
This printable set includes an empty tree printable, 3 different sizes of leaves, and also a print of the tree with leaves (in case you don't want to cut and paste).
You can print these files on both A4 and US Letter paper sizes.
It's super easy to start counting your blessing, get your family together, and make your own tree!
Click the link below to get your own thankful tree!
*Please remember that these printables are for personal use only. You may not sell, share, or distribute the files.
Other Activities to Start the Year Right: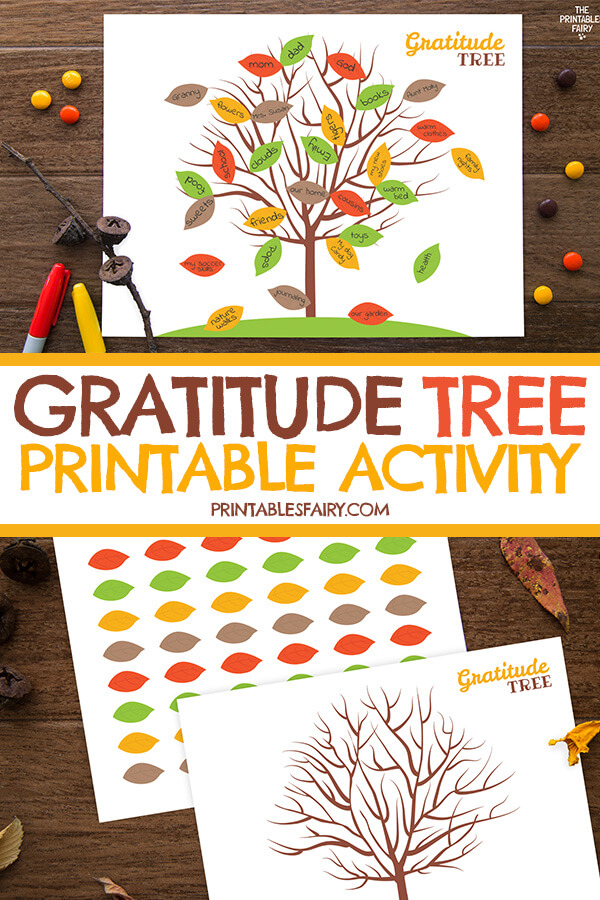 Printable Gratitude Tree