There is just something magical about counting down the days to Christmas. And now, you can easily join the tradition with this Christmas Countdown Coloring Page.
Have you seen those wonderful Christmas village advent calendars on Pinterest?
They are cute and exciting, but they also take a lot of work to set up.
And I know that not everyone has time for that. It's probably the reason you are here!
If you are more into simple countdowns, then this free printable is right up your alley.
You can set it up in 3 easy steps:
Download the Coloring Christmas Countdown at the end of this post.
Print it on A4 white paper or cardstock. Remember that you can print it on a different size, but don't forget to select Fit Page on your printer settings.
Let your kids color it every day.
It couldn't get any easier, right?
And guess what?
You'll also end up with a cute keepsake to save for the years to come!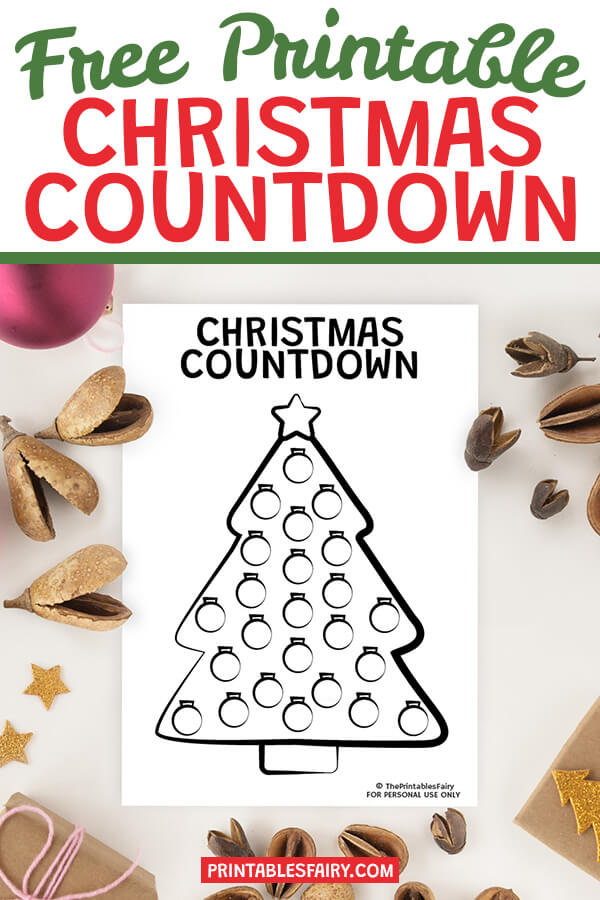 Free Printable Christmas Countdown
Start by printing this one-page Christmas tree countdown, at least one day before December begins.
You can make a family countdown or print a copy for each one of your children, so they all have a tree of their own.
You can put them in their bedrooms or the fridge. Just don't forget to keep handy some crayons, markers, coloring pencils, and stickers to decorate your coloring page.
One day before the countdown starts, let your kids color the tree and just leave the ornaments empty.
From December 1rst, you will have to color in a Christmas ornament daily. You can simply paint them, make fun designs, put a sticker on them, or write down the numbers.
Don't forget to start from the bottom and climb your way up to the star 😉
There are 24 ornaments for each day until Christmas Eve. And on Christmas morning, you can color the star!
It is such a fun and easy tradition that will get your kids excited to count down the days until Santa arrives.
And if you want to start more easy traditions like this, check out our Christmas Family Traditions.
Ready to start checking how many days there are until Christmas?
Click the link below to download your Coloring Christmas Countdown.
GET THE PRINTABLE CHRISTMAS COUNTDOWN
*Please remember that these printables are for personal use only. You may not sell or distribute the files. If you want to share them, please link to this post and not directly to the PDF files.
Hey! There is more! ↓
If you liked this free printable Christmas countdown, but feel like you want an upgrade.
Take a look at these other fun designs available in my shop.
Click on the pictures to get them!
More Christmas Printables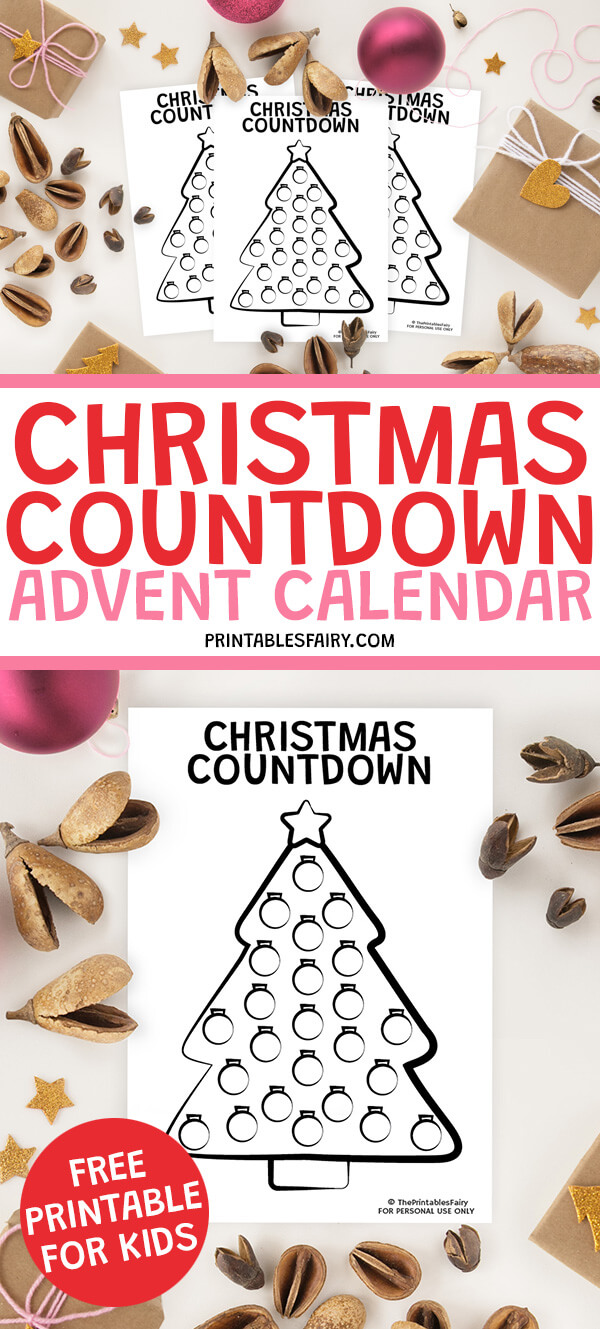 Christmas Countdown Coloring Printable