Christmas is all about being with family and those who we love. What better way to bring everyone together than to play some games. Make Christmas Eve fun with this Printable Christmas Bingo Game.
This fun game includes Christmas Bingo cards with pictures, which makes it great for everyone, from small kids to elders.
Whether you are looking for a game to play at your family gathering, a simple activity for your kid's class party, or just something fun to play at home with the little ones, these bingo cards will do the job while bringing everyone together.
The best part is that all you have to do is print, cut, and play.
Ready to add this printable game to your Christmas traditions?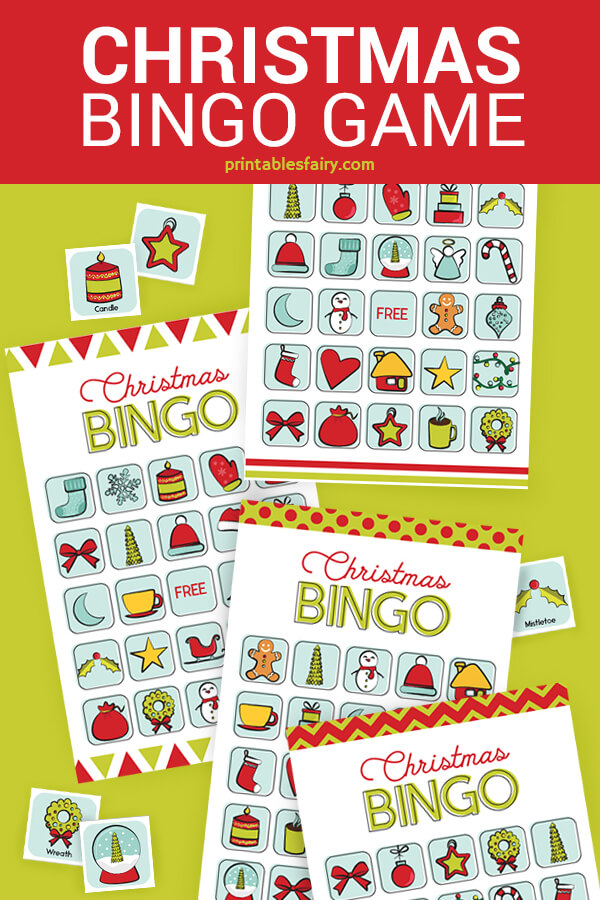 Christmas Printable Bingo
These printable Christmas Bingo cards feature stockings, snowflakes, ornaments, and more holiday items to make a total of 30 Calling Cards.
This game also includes 24 different Bingo boards. These are enough to play with a large group.
If your group is even bigger, you can play in small teams, or have multiple winners. Just make sure to have extra prizes 😉
This printable Christmas bingo game can also be used as a memory matching game. Perfect for toddlers!
Print two copies of the Calling Cards and place them face down on a table. Take turns to turn them over and make pairs. Super simple and perfect to keep your kids busy while wrapping last-minute presents.
Remember that you can print this set at home or at a local print shop, and you can laminate them to play it again in the future.
Take a peek at one of the cards below.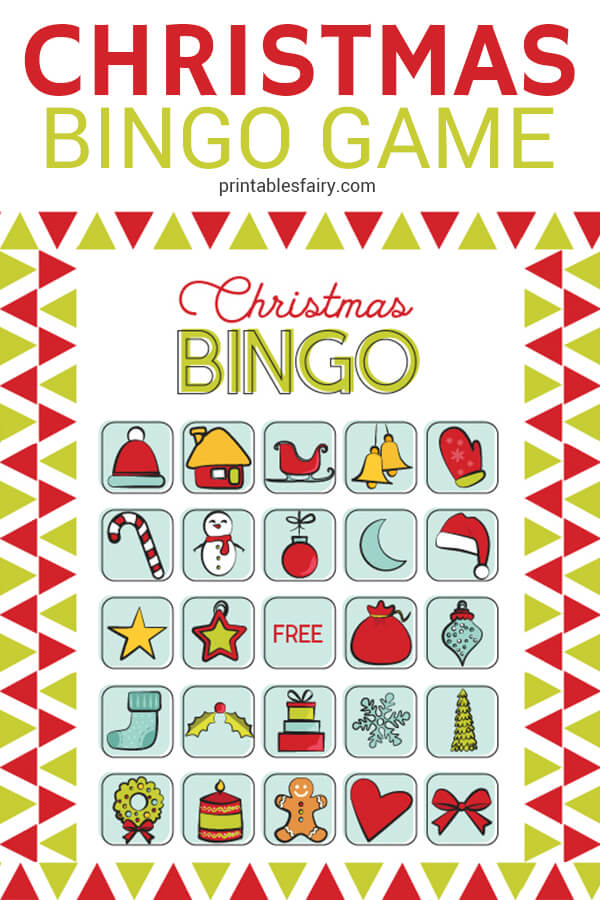 How to Play Christmas Bingo
Ready to learn how to play Christmas Bingo? It's super simple!
Once you have printed your Christmas Bingo Game, cut it out.
There are two bingo cards on each page, and all the calling cards are on one special page (so you don't miss any!)
Give a bingo card to each player and also something to mark the boards. It can be red and green M&Ms, peppermints, marshmallows, macaroni noodles, or pennies.
If you laminate your cards, you can use washable markers to cross the items.
Players can take turns being the caller. Put all the calling cards into a container, mix them, and pick one randomly, each round.
When someone has the picture on their card, they should cover it with a marker.
Once a player has all the items marked on their card, they call out Bingo and win.
You can also play by marking only five squares in a row (vertical, horizontal, or diagonal).
Time to have fun! Make this holiday season memorable with this bingo game.
↓↓DOWNLOAD YOUR CHRISTMAS PRINTABLE BINGO GAME↓↓
More Christmas Activities for Kids: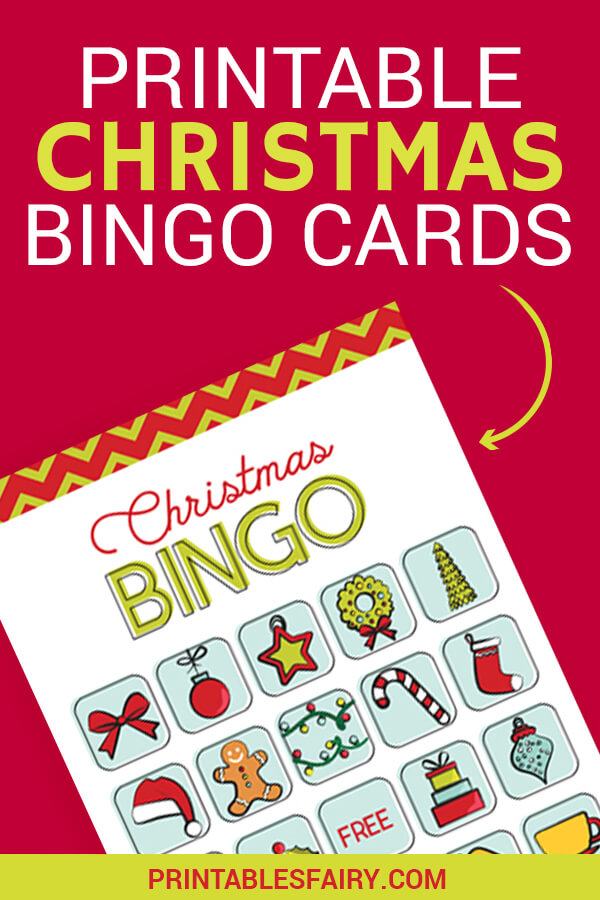 Printable Christmas Bingo Game