A Thanksgiving bingo game can make any gathering even more fun. Plus, it comes in handy to keep children busy and happy.
It is great for all ages, which makes it perfect for class parties, family parties, potlucks, and just to play at home with the little ones.
It is especially useful for when your kids are waiting restlessly for Thanksgiving dinner 😉
The best part is that all you need to do is print, cut, and play. There is no easier activity for this season!
Make your Thanksgiving more memorable with this Thanksgiving Bingo Game.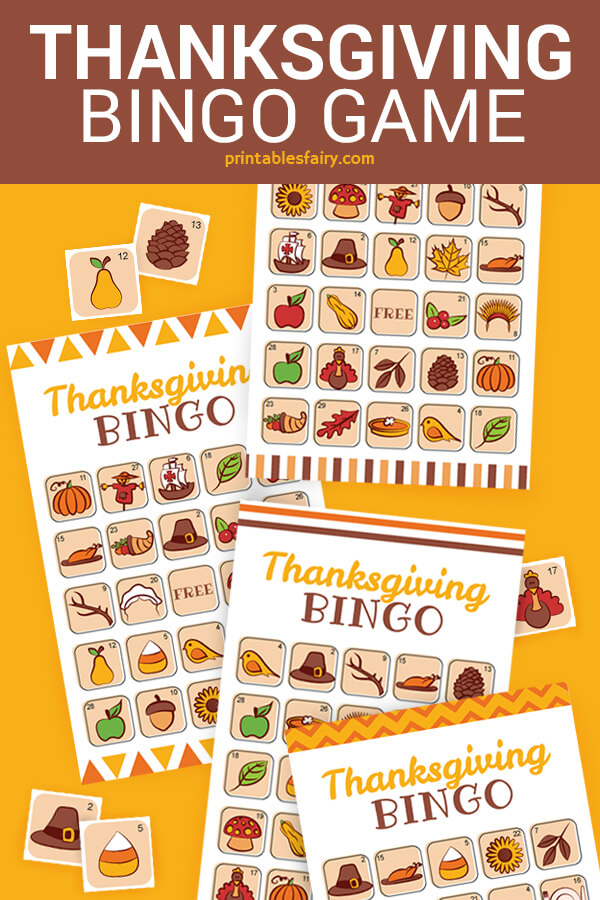 Thanksgiving Printable Bingo
These bingo cards feature easily recognizable items like pumpkins, turkeys, scarecrows, leaves, and more. In total, we have 30 unique calling cards to play.
There are 24 different bingo cards included in this set. If you need more cards, you can play in groups or have multiple winners each round.
This printable bingo game can also be used as a memory matching game. Print two copies of the Calling Cards, place them face down on a table, and take turns to turn them over and make pairs.
Remember that you can print this set at home and laminate it to play again in the future.
Take a look at one of the bingo cards below!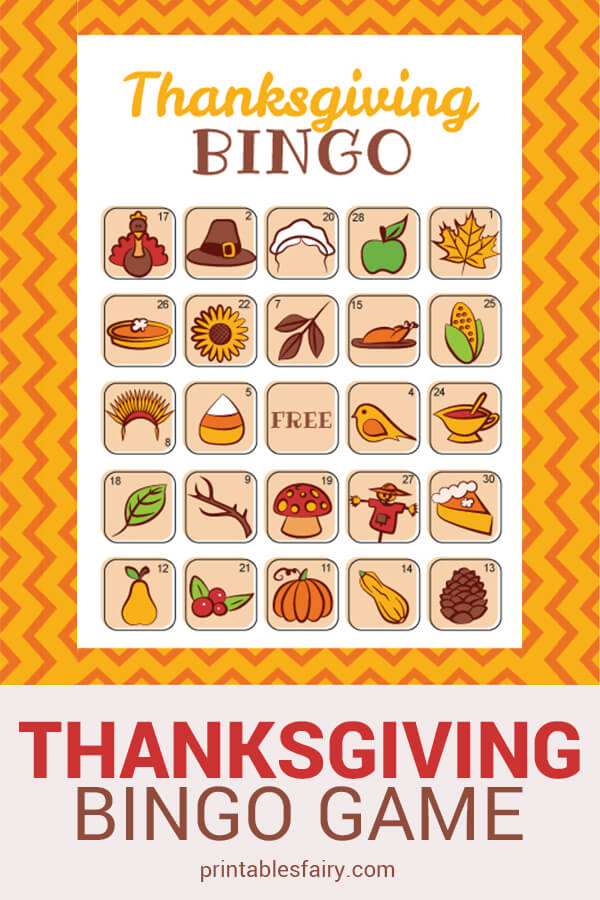 How to Play Thanksgiving Bingo
Print out the Calling cards sheet and cut out the squares.
Print out the Bingo cards as well. Two cards come on each sheet, so cut all the pages in the middle.
Give a bingo card to each player and also something to mark the boards like M&M's, candy corn, or corn seeds.
Toss all the calling cards in a bag or container and pick one randomly each round. Kids can take turns being the caller, or a grown-up can help out.
If a player has that item on their bingo card, they have to cover it with a marker.
Once a player has all the items covered, they call out BINGO and win.
You will have so much fun with your kids!
DOWNLOAD YOUR THANKSGIVING PRINTABLE BINGO GAME
Check Other Thanksgiving Printable Games: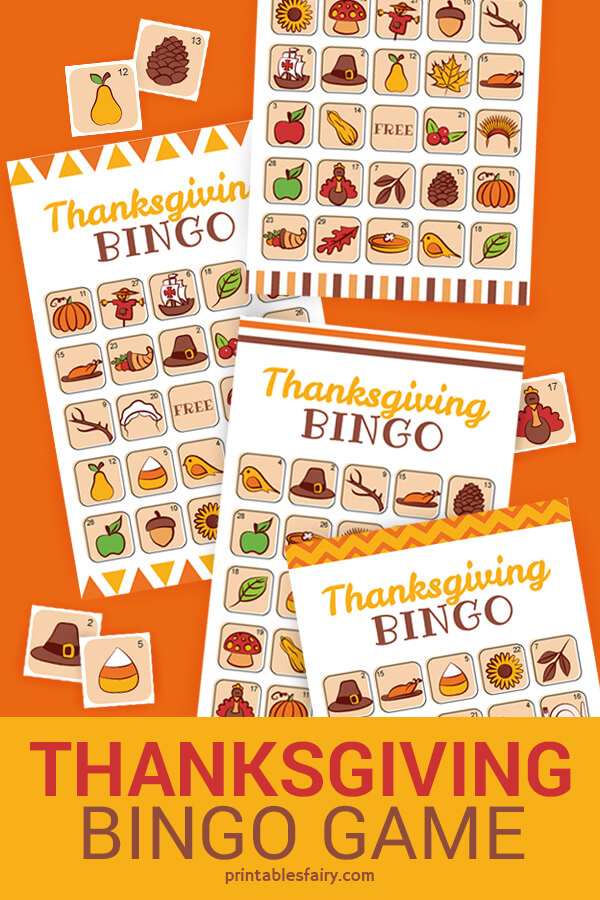 Thanksgiving Printable Bingo Game