Are you looking for printable Halloween masks? Whether you are looking for a costume or a craft, you and your little kids will love these black cat; vampire; sugar skull; Frankenstein; and Jack-O-Lantern masks.
All of them come in 2 different versions: one ready to use, and the other one for your kids to color as they want.
UPDATE: I've gotten countless messages from my readers asking me to expand our mask collection. Taking the most popular suggestions in mind, I've included 3 additional Halloween mask designs for a witch, a werewolf, and a mummy.
All looking as spooky-cute as the original collection!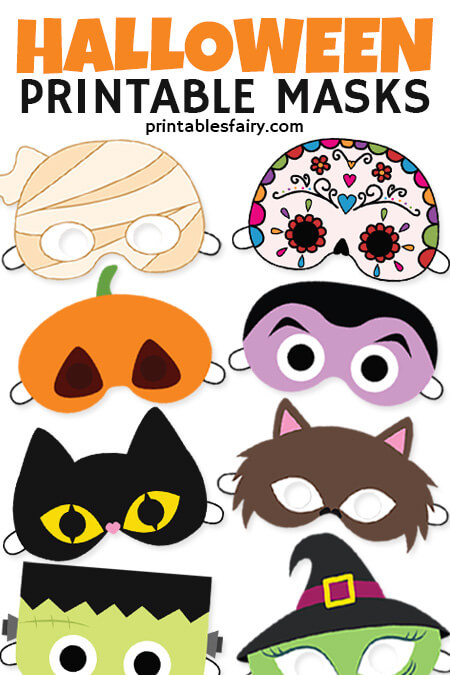 But what exactly is included with these printables?
First, we have the print & use masks which are perfect to complete a homemade costume, to give out as favors at a Halloween party, or to hand as treats on this spooky night.
Then, we have the print & color masks that are the perfect activity for a school Halloween party or to play at home with friends. Just give your children colored pencils, markers, crayons, glitter, beads, feathers, or anything else for them to decorate their favorite mask.
This version can also be used as a template to create your own masks in different materials like felt or fabric.
There are eight Halloween mask designs included:
A cat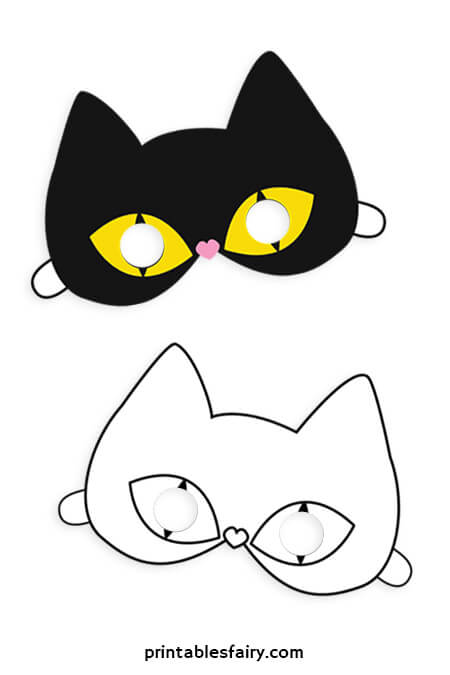 A vampire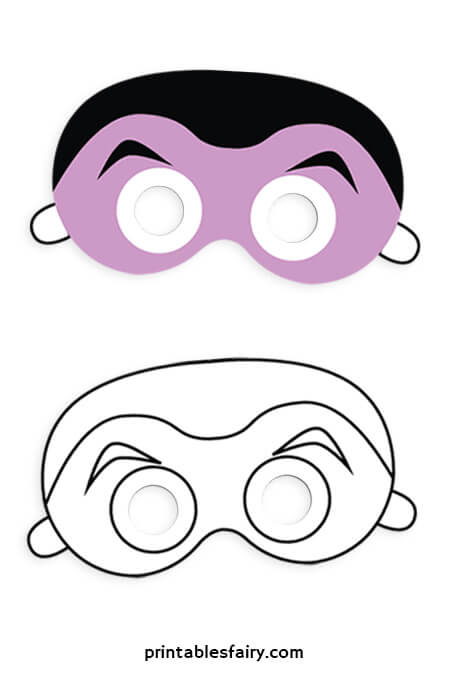 Frankenstein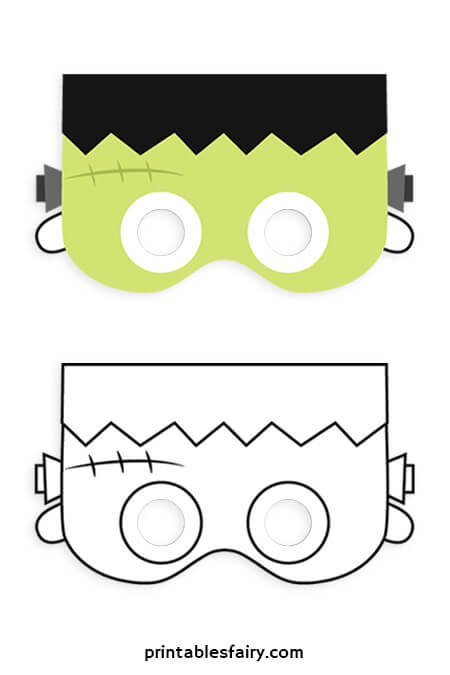 Jack-O'-Lantern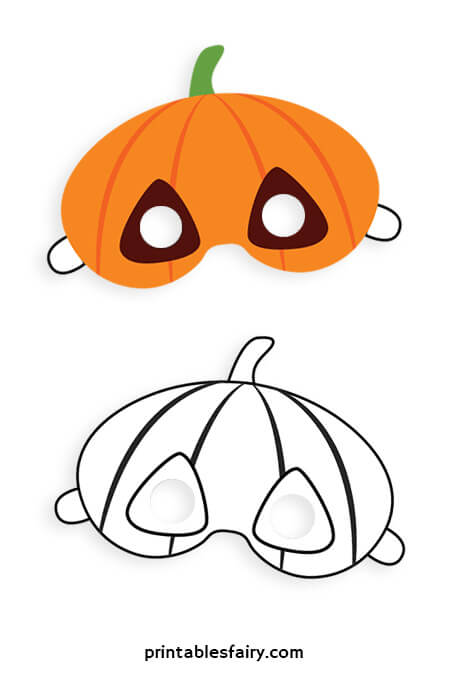 A sugar skull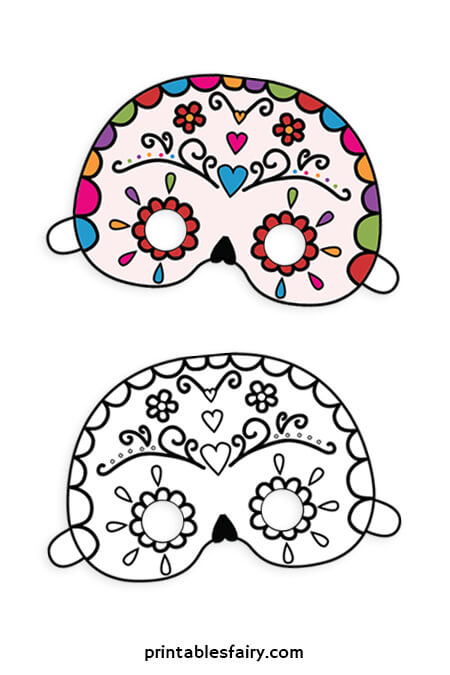 A mummy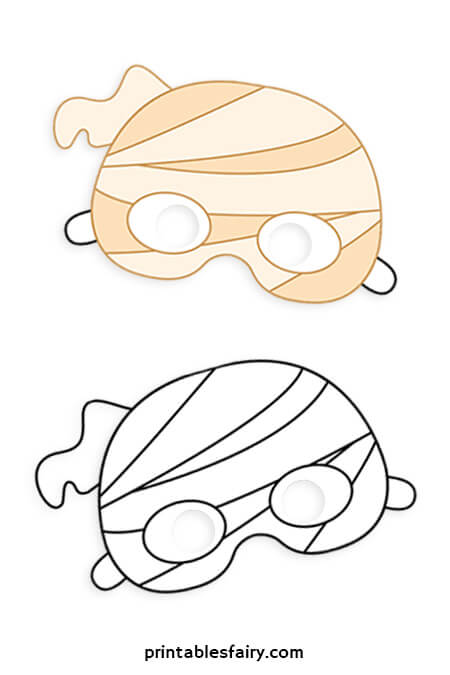 A werewolf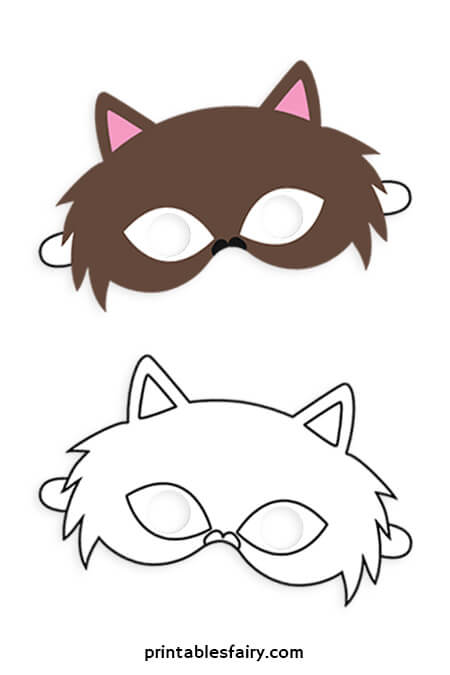 And a witch!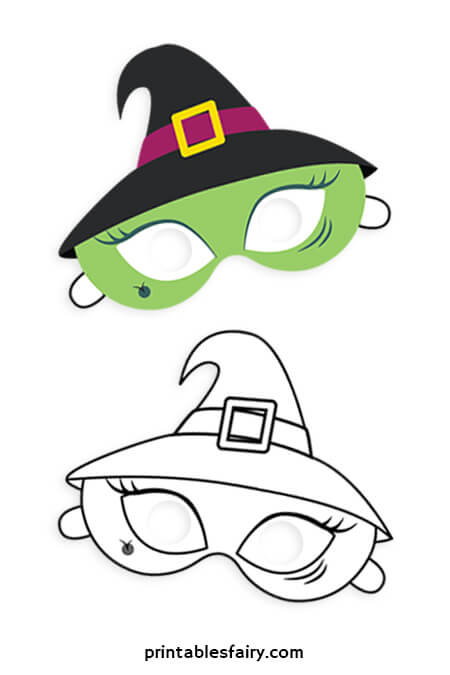 What do you need
Printable masks available at the end of the post
Card stock or heavyweight paper
Scissors
Hole punch or craft knife (to cut holes)
String
How to make the masks
Print the masks you like the most. If you went for the print and color version, let your kids decorate them.
Then, make your children cut the masks with scissors and use a 1-inch hole punch to make the eyes and a standard hole punch to create holes at the side flaps.
If you don't have a hole punch, you can use a craft knife or scissors. But leave this step for adults only as it can be a little tricky.
Finally, tie a string at the holes you made on both sides of the mask.
Download the Halloween Masks
You will get a PDF file with 2 masks per page (Original collection) and 1 mask per page (extra masks).
This file is meant to be printed on US Letter (8.5 x 11 in) but can also be fit an A4 cardstock. Make sure to hit Fit page to print on different sizes.
Don't miss all the fun and download the Halloween Masks!
CLICK HERE TO DOWNLOAD THE HALLOWEEN MASKS
*Please remember that these printables are for personal use only. You may not sell or distribute the files. If you want to share them, please link to this post and not directly to the PDF files.
More Halloween Activities: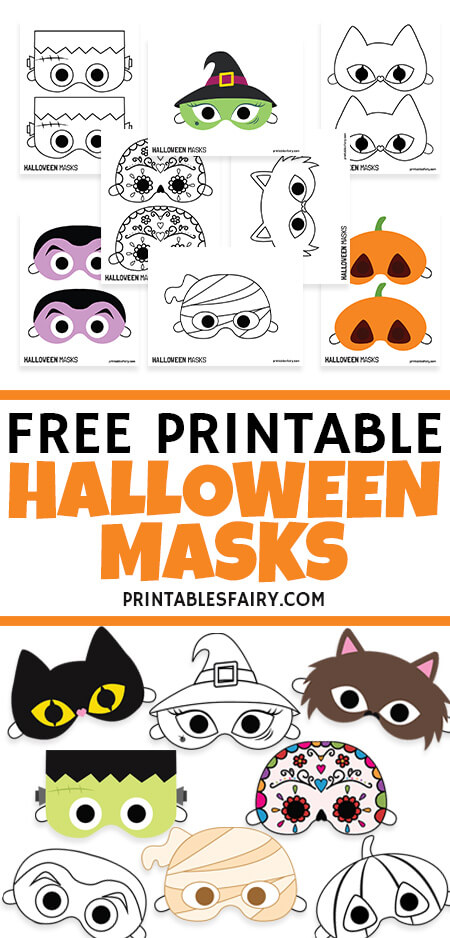 Halloween Masks for Kids