Are your kids a little scared of monsters?
Let them make their own non-scary, cute, and friendly creatures with these Monster Play Dough Mats. Now they will have nothing to fear!
We came out with this idea after reading some stories from this Monster Book List.
We thought it would be fun to make our own little monsters, and it was just in time for Halloween! We couldn't have found a better activity to celebrate.
On top of that, playing with play dough has multiple benefits for kids. It develops hand-eye coordination and fine motor skills while promoting creativity and imagination.
* Note: These printables have been updated in July 2020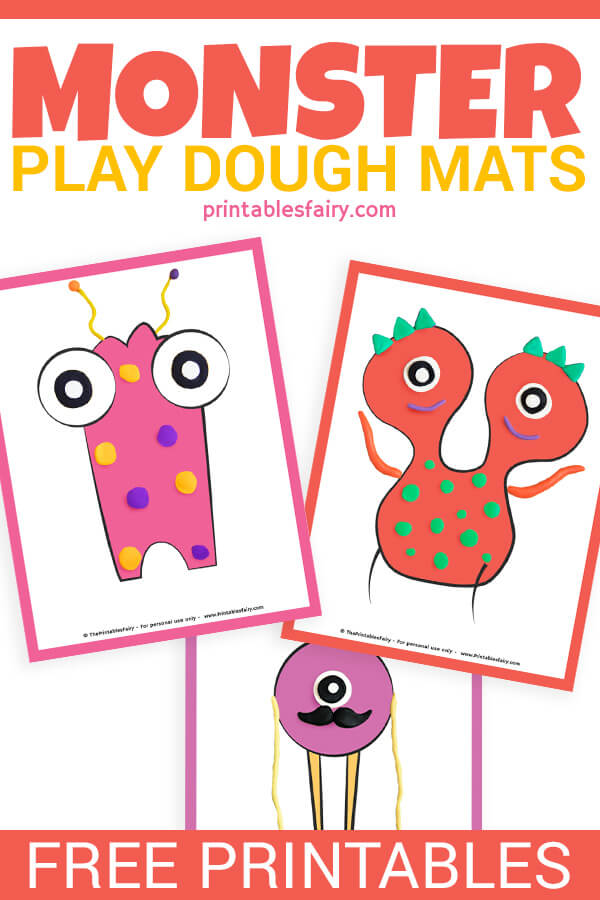 How To Play
To create your spooky creatures, all you have to do is get the free printables (find them at the end of this post) and protect them in some way. Laminate them at a print center or at home, line them with contact paper, or put them into clear sheet protectors.
Then, set up your play area with the most important material: play dough. You can make your own, or buy it. As long as you have many colors to choose from, you will be all set.
You can also give your kids some beads, marbles, pipe cleaners, googly eyes, and even dry erase markers to draw more details. Let them be as inventive as they want.
And if you are looking to develop your toddler's communication skills as well, ask them questions about the monsters they have created:
What do they eat?, Where do they live?, Do they have families?, Do they go to school?, or, What do they like to read? Every question is a good question as long as your child can express their thoughts.
If you have kids that are a little older, you can ask them to add a certain number of eyes, legs, or arms to help them develop their counting abilities too.
I hope you have fun with these monsters.
Download the free printable Play Dough mats below.
Can't wait to see what your kids create! 
*These printable playdough mats are US Letter sized (8.5 x 11 in).
CLICK HERE TO DOWNLOAD THE MONSTER PLAYDOUGH MATS
*Please remember that these printables are for personal use only. You may not sell or distribute the files. If you want to share them, please link to this post and not directly to the PDF files.
Do you want more play dough mats?
There are 3 more included in the Halloween Activity Set. It also features other printable games that will keep your kids happy on this spooktacular holiday!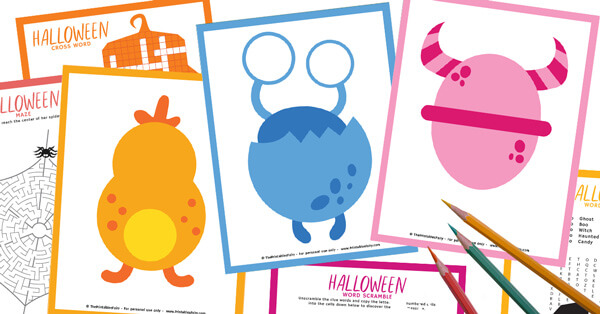 More Fun Monster Activities: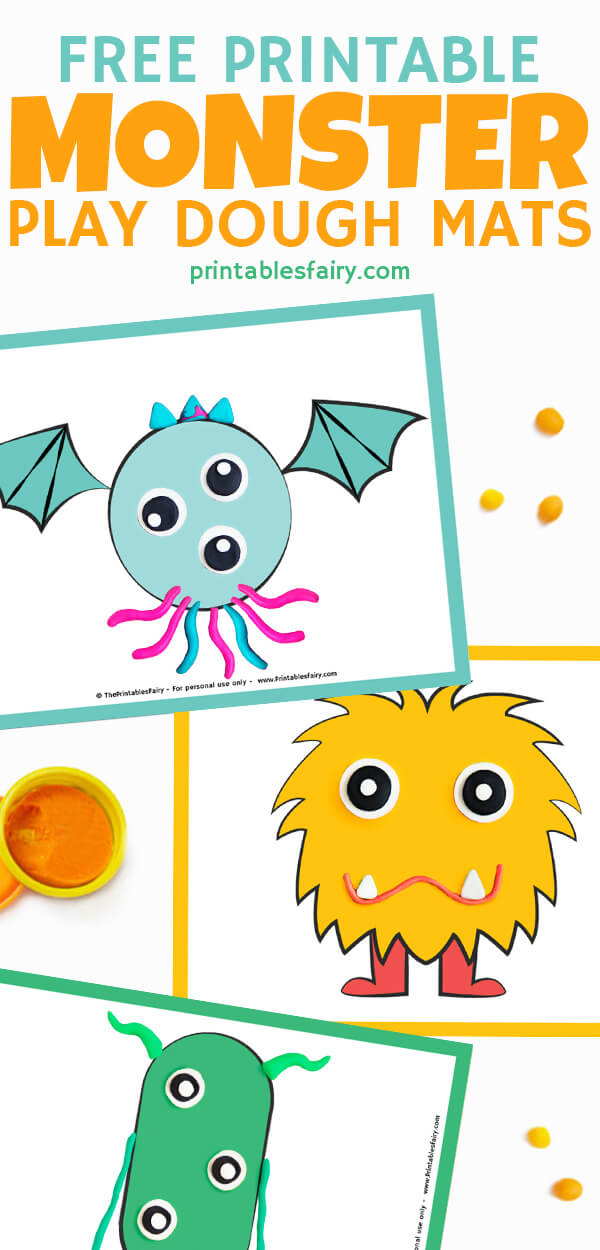 Monster Play Dough Activity Mats