Finding no-mess Thanksgiving activities for toddlers turned out to be a little tricky. That's why I created these free printable Thanksgiving Playdough Mats to come to the rescue!
With these printables, colorful playdough, and a few other supplies, your kids will be happy and occupied for hours, giving you time to prepare your meal 😉
To use them, start by downloading the mats at the end of this post. Then, print them on white paper or cardstock and laminate them, so they last longer.
If you don't have a laminator, you can put your playdough mats into sheet protectors or cover them with contact paper.
Now it is time to play!
You can give your kids store-bought playdough, or try to make your own if you have time. This pumpkin playdough is perfect for the occasion, and you can make it in any color you want.
Once you have your playdough, let your kids use each mat as they want or make them follow the prompts on each page.
These prompts are perfect for helping your children strengthen their hands' muscles, making them ready for pencil and scissor control later on.
Ready to get these fun mats?
Scroll down to see each prompt and download these Thanksgiving playdough mats for free at the end of the post.
Free Thanksgiving Playdough Mats
These Thanksgiving playdough mats can not only be utilized with toddlers, but also with preschoolers, kindergarteners, and even older kids.
You can choose from 4 different designs, including a turkey, a pumpkin pie, a corn plant, and a Thanksgiving meal.
Take a look at how you can use them to learn and play!
Turkey Playdough Mat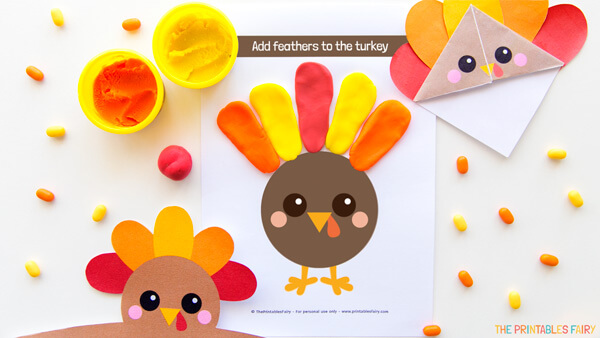 In this mat, your kids must add feathers to the turkey. You can count them and talk about their colors too.
Start by encouraging your kids to make playdough balls and squash them with both hands. This is a great exercise to help develop bilateral coordination and fine motor skills.
Thanksgiving Meal Playdough Mat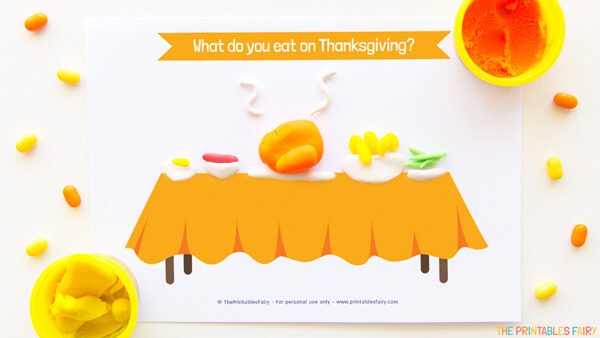 Kids can have fun recreating their favorite Thanksgiving dishes with this play dough mat.
Here, your children can mold the dough into anything they want, which will encourage them to use their creativity and imagination.
Pumpkin Pie Playdough Mat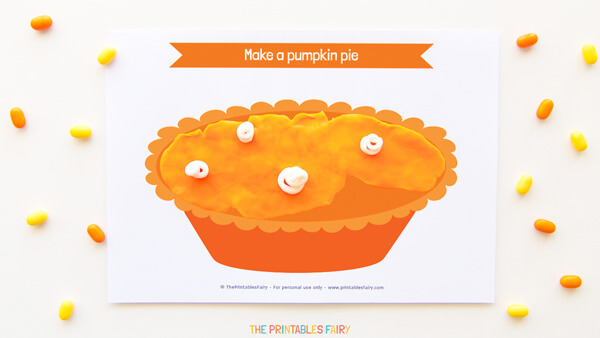 With this play dough mat, your kids have to complete a pumpkin pie.
You can let them pound the dough or use a rolling pin to fill in their pie. Then, add some "whipped cream" by rolling white playdough snakes and making cones with them.
These exercises will help your children improve their fine motor skills and hand-eye coordination.
Corn Playdough Mat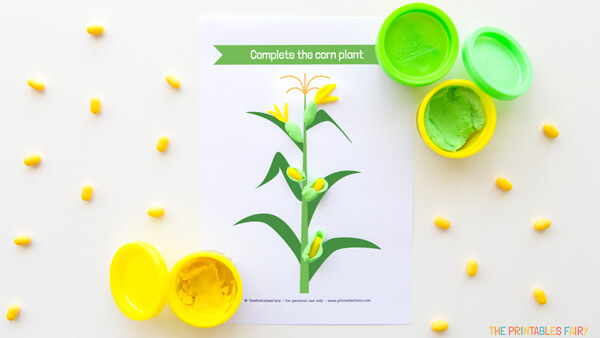 In this playdough mat, your kids have to complete the plant by adding some corn.
When making the corn, your kids have to use their pointer and thumb fingers to manipulate the dough, which improves their pincer grip. Perfect for developing pre-writing skills!
Download the Play Dough Mats
Don't you love these Thanksgiving playdough mats?
They are the perfect activity for toddlers and preschoolers during these holidays.
To download them, simply click the link below. And don't forget to share your pictures using these mats on Instagram by tagging @theprintablesfairy.
GET THE THANKSGIVING PLAYDOUGH MATS
*Please remember that these printable playdough mats are for personal use only. You may not sell, share, or link directly to the files.
More Thanksgiving Activities for Kids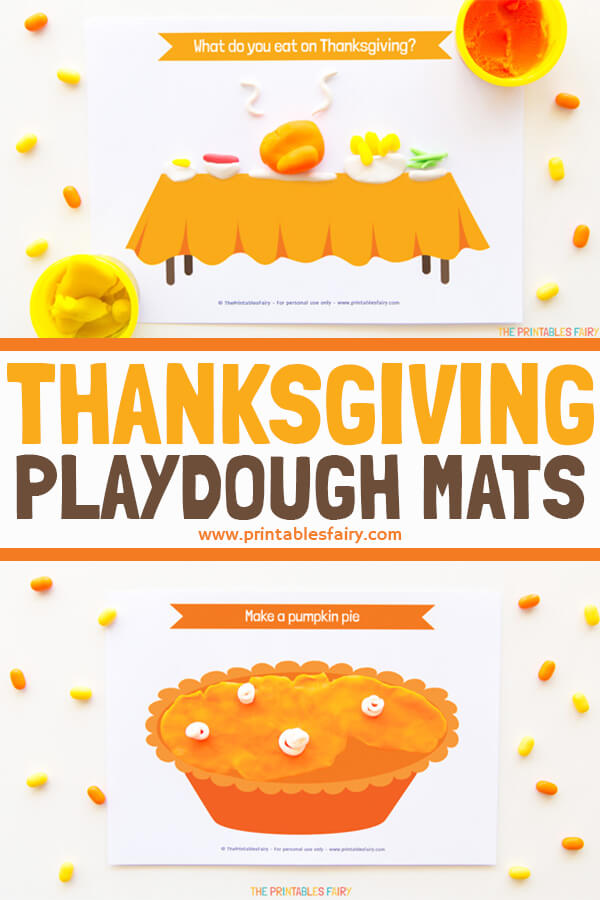 Printable Thanksgiving Play Dough Mats