Printable counting activity book for children
With Spring right here, I decided to create some fun worksheets, mainly to help the little ones count.
However, they can also be used in different ways depending on your kids' abilities.
Stay tuned to read how do we use them to help the little ones improve their math and literacy skills and how you can do the same at home!
We decided to turn these worksheets into a fun little activity book because they love to create their own books.
You could skip this step, but I can guarantee that your kids will enjoy this book-making process more than you think.
This printable book is perfect for toddlers and preschoolers who are learning to count to 10.
It is filled with bugs and plants, which make it ideal for springtime.
Assembling and using it is super simple. Keep reading to learn how!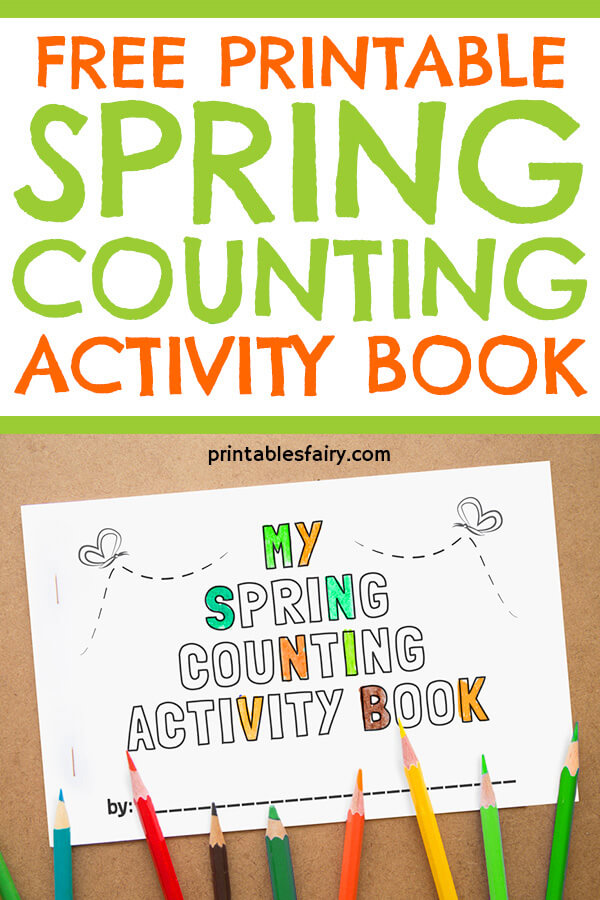 How to make this activity book
Start by downloading your spring activity book at the end of this post.
Print your PDF file on regular paper or cardstock size US Letter (it can also fit on A4).
There are two activities on each page. Just cut each one in half along the dotted line.
Order the pages as you prefer and staple them together on the left side.
Get some colors and pencils and start using your book!
How to use this Counting activity book
Your kids can practice multiple skills with this book, including:
Cutting
Coloring
Reading
Writing
Identifying numbers
Simply start assembling the book with your children.
This way, they will practice cutting along the dotted lines; plus, they will be extra excited to actually create their own book.

Then, use the second page to identify the numbers from 1 to 10 and practice how to write them.
For this page, I recommend using a marker to trace the numbers and their spelling.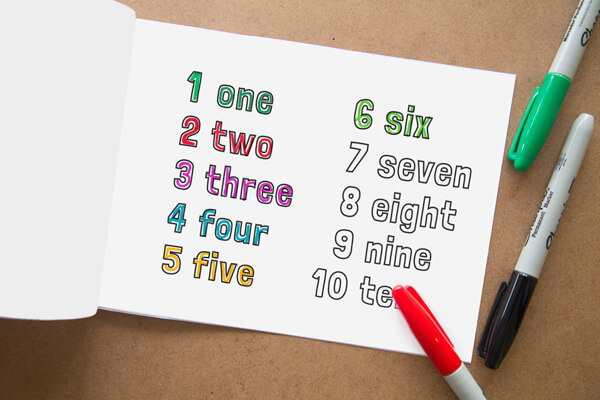 You can place the rest of the pages in the order that you prefer.
If your children are just learning the numbers, then place the worksheets from 1 to 10.
But if they already know the numbers and are just practicing, you can mix the worksheets and place them in any order.
Start by asking your kids, "What do you see?", "Do you like ___?", "What color do you think ___ are/is?" and "Have you seen  ___ in person?".
Then, let them color the objects as they want.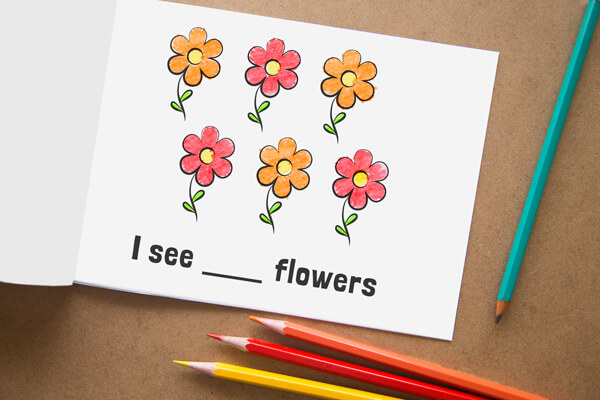 Proceed to ask: "How many ___ do you see?" or "How many ___ can you count?" Count the objects with them if needed.
Finally, help them write the number to complete the sentences.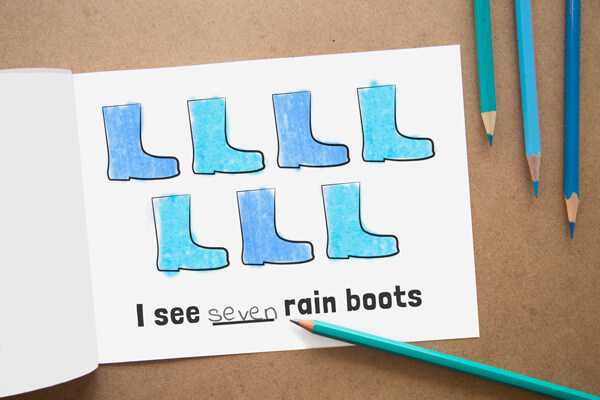 Improving math and literacy with the Spring counting book
As you can see, this little Spring booklet can help your kids in multiple areas.
Talking about math can help your children build language skills, making them more actively involved in learning and subsequently developing a deeper understanding of the concepts.
Also, remember that your kids learn words just by listening to you.
Asking all these questions can help them learn new vocabulary, which will help them be successful readers in the future.
Ready to make your own book with your kids?
Click the link below and get the Spring Counting Book right now.
*Please remember that these printables are for personal use only. You may not sell or distribute the files. If you want to share them, please link to this post and not directly to the PDF files.
More Outdoors Educational Activities: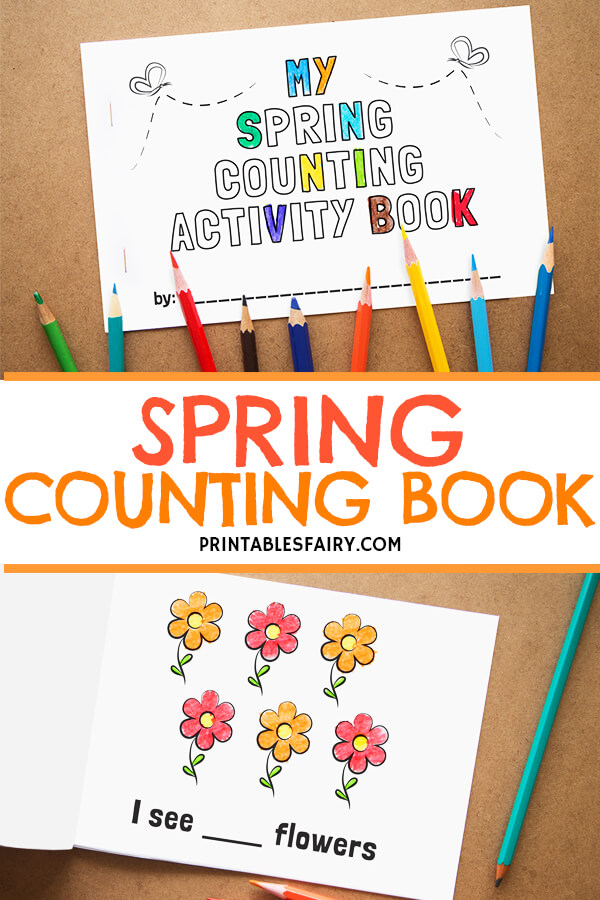 Spring counting book for toddlers and preschoolers {Free printable}