Halloween Corner Bookmarks are our favorite spooky crafts of all time!
They are so easy to make and require just a couple of materials that I'm sure you already have at home.
Almost all of these simple bookmarks are made following a basic origami bookmark tutorial, and a few are made in just three steps. But, all of them are easy and fun for kids.
I'm sure they will want to start a collection after looking at all these cuties.
We have designs for every taste. Whether it's a themed party, a special playdate, or a simple activity for a Friday night, I'm sure these bookmarks will be a hit.
I've seen them be very successful at Halloween classroom parties and school fairs (thanks to your kind messages and pictures), and also, at birthday parties where you can use them as a fun activity, and then guests can take them home as a little gift.
Ready to take a look at our Halloween Bookmark Designs?
Check our collection below and scroll down to the end of this post to get all the templates at a very special price!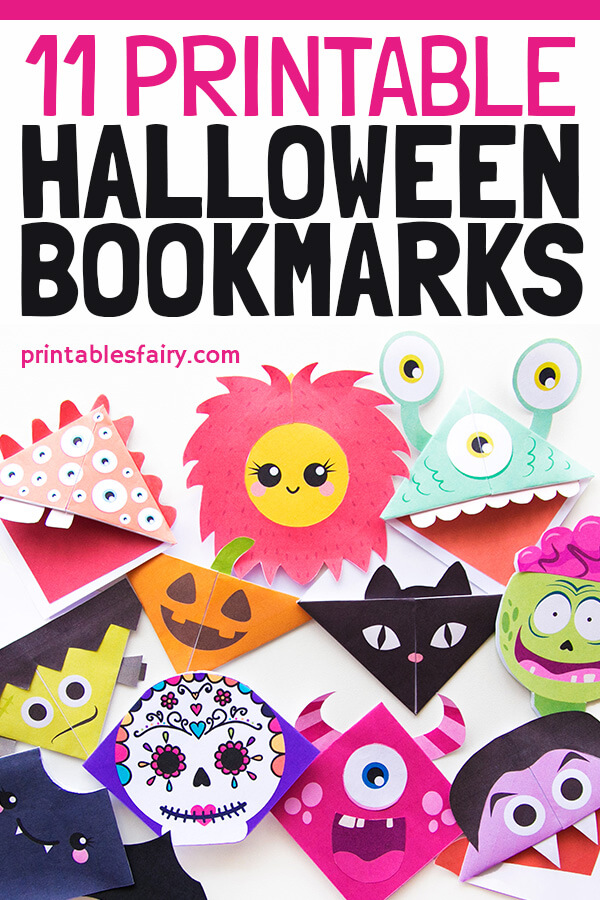 Halloween Corner Bookmarks
These are all of our Halloween Bookmark Tutorials.
You can click on each of them to find the complete instructions, pictures, and videos.
You can also take a look at this speed-up video where I show you all of my bookmarks.
Remember that you can find the complete videos at each of the tutorials above.
Printable Halloween Bookmarks Bundle
Did you end up liking more than one bookmark? If you like them all, here I have a surprise for you!
Now you can get all of our Halloween Bookmark Templates in our Halloween Bookmark Mega Bundle at a special price.
Click the link below to get all of these bookmarks now!
*Please remember that these printables are for personal use only. You may not sell, share, or distribute the files.
More Halloween Ideas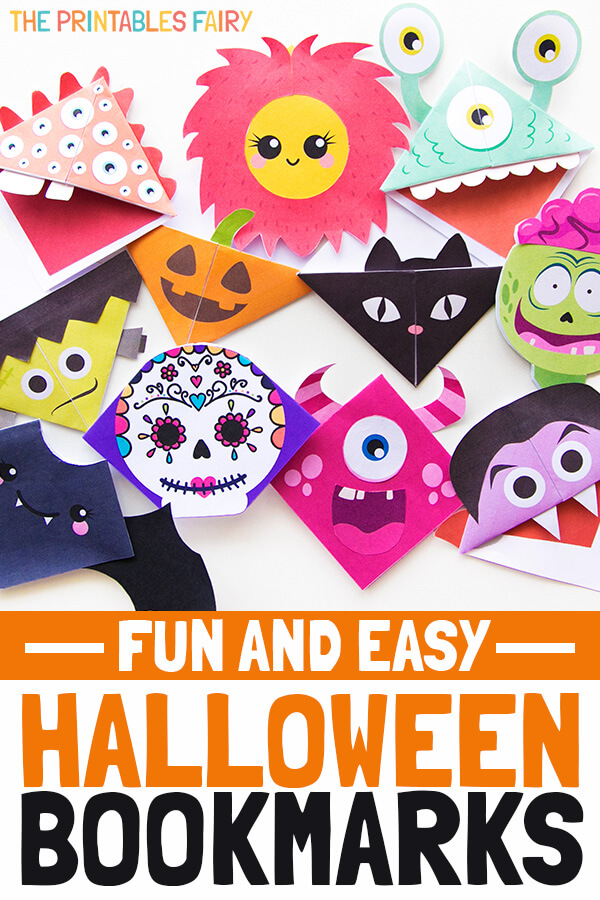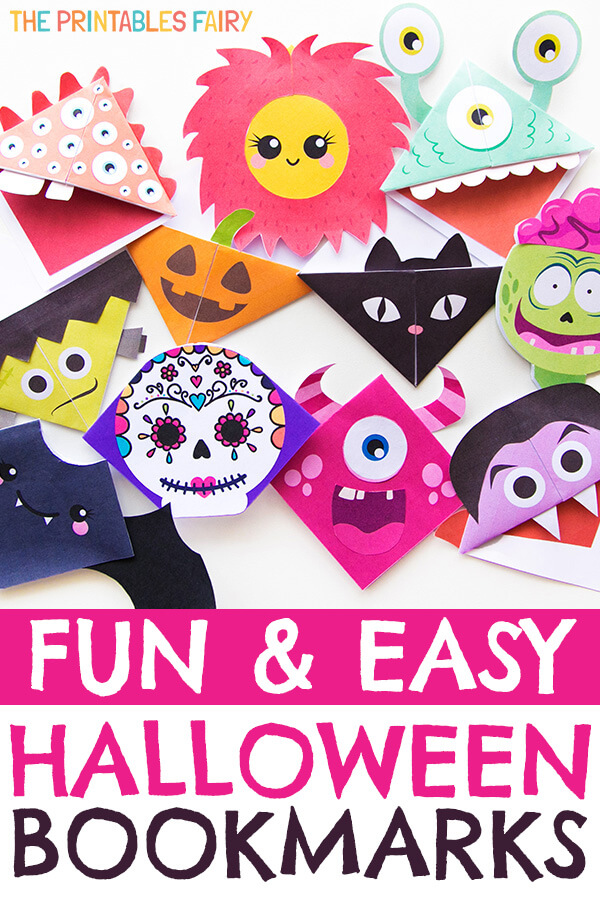 Printable Halloween Bookmarks